How to install aftermarket stereo in your Nissan Cube: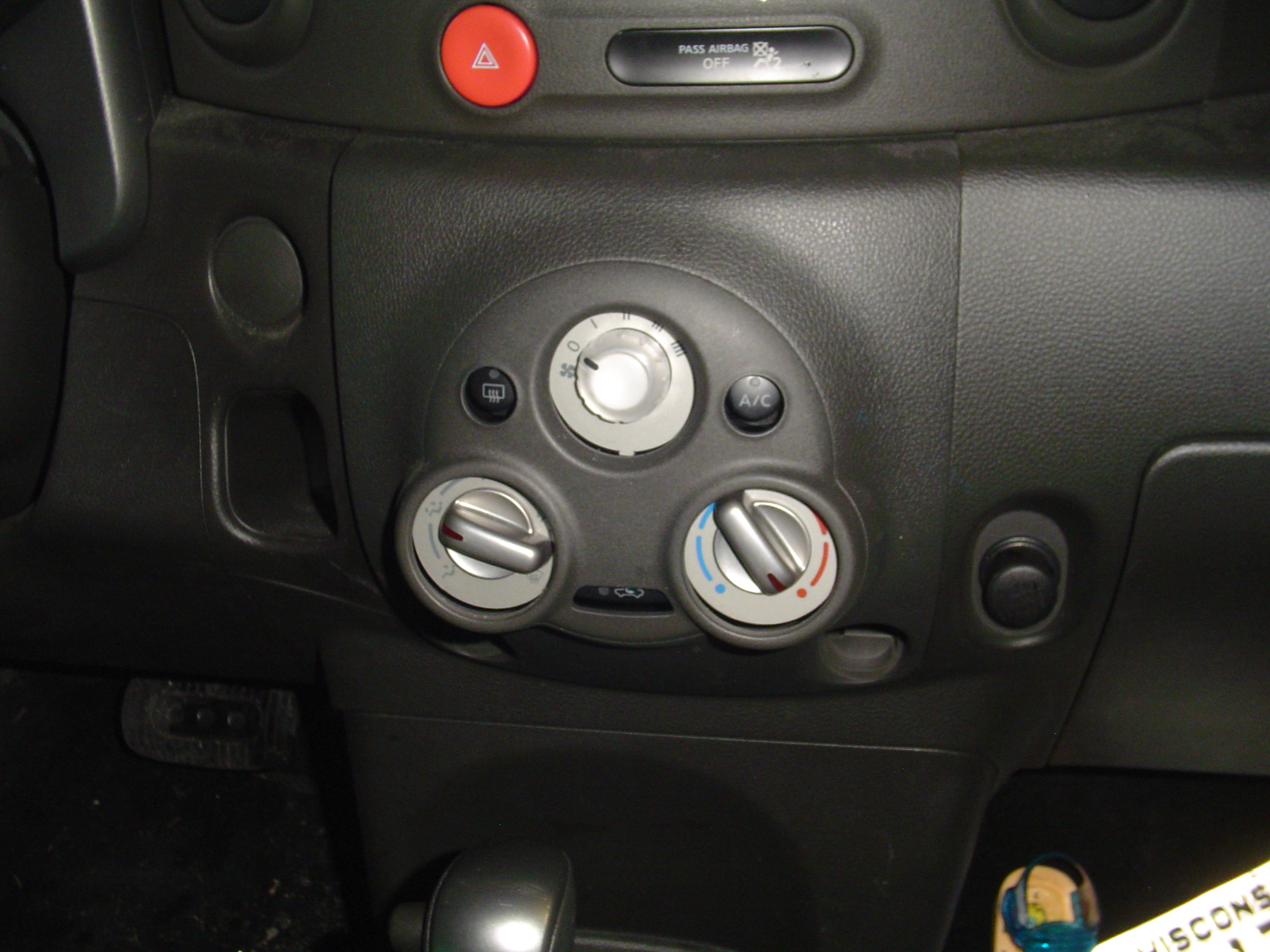 Start by disconnecting the car battery. Do not connect the key or turn on the ignition until installation is complete. This will be explained later on.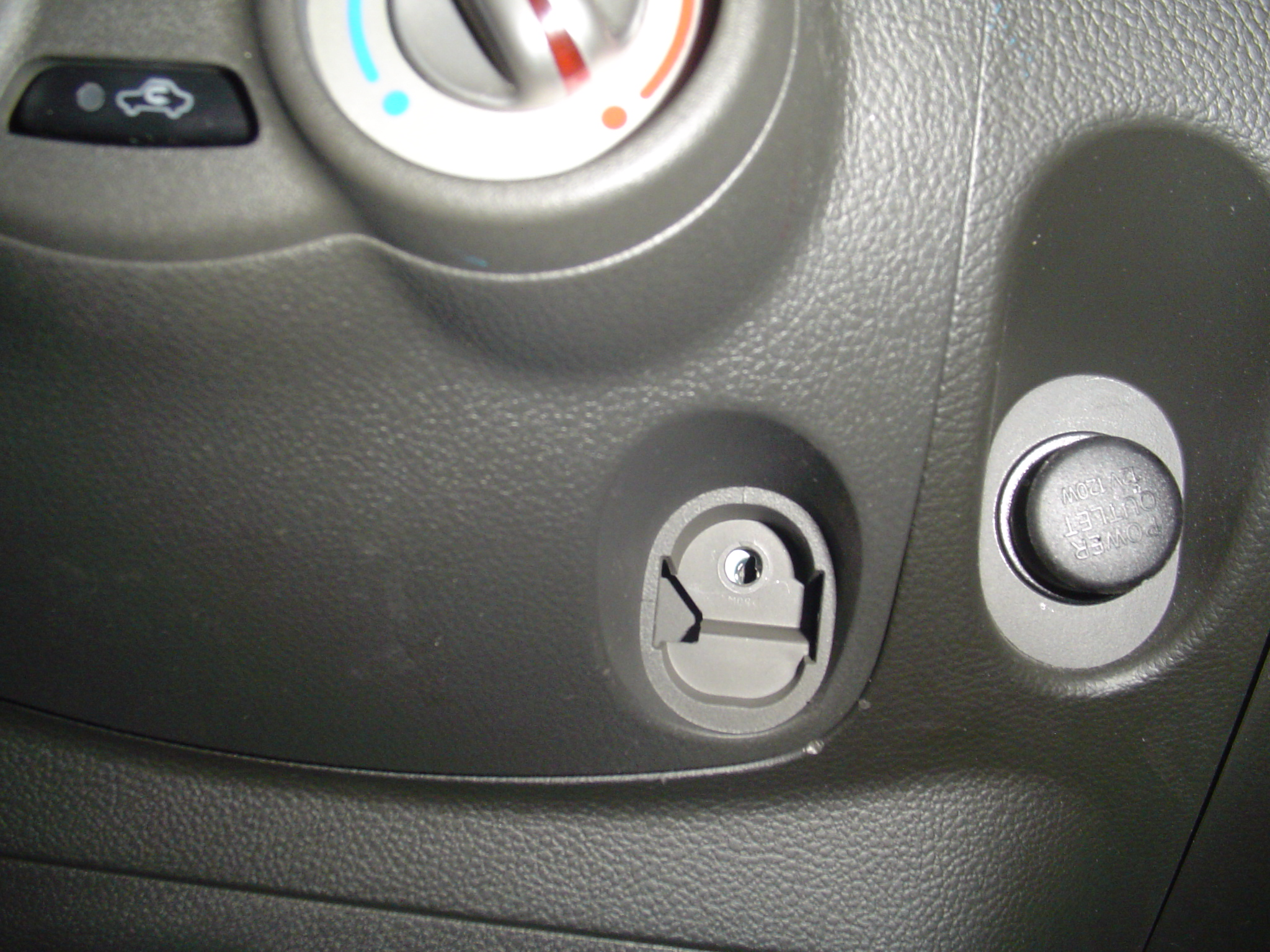 First, remove the 2 hanger knobs under the heating controlls.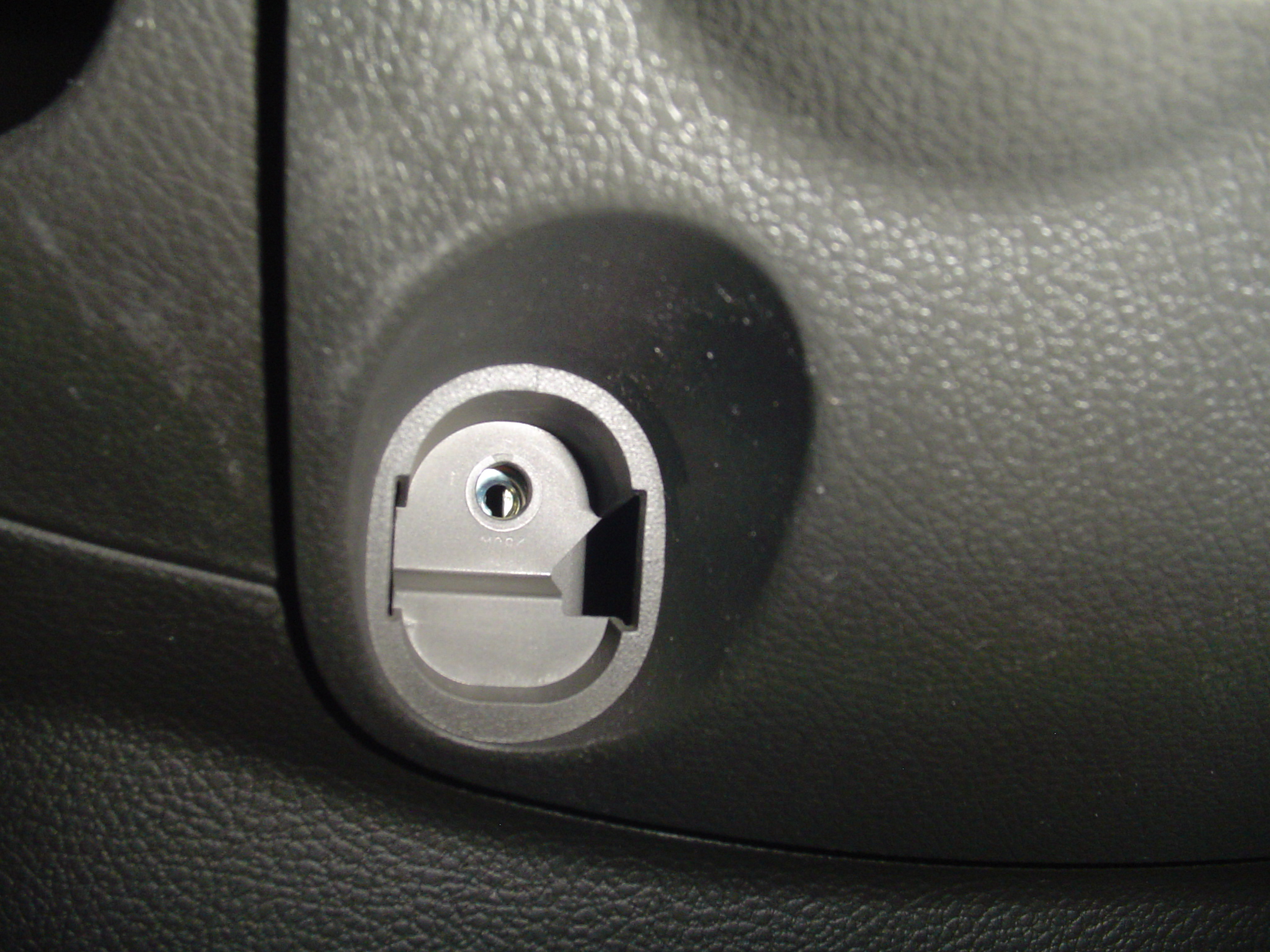 Remove the two screws, one behind each of the knobs.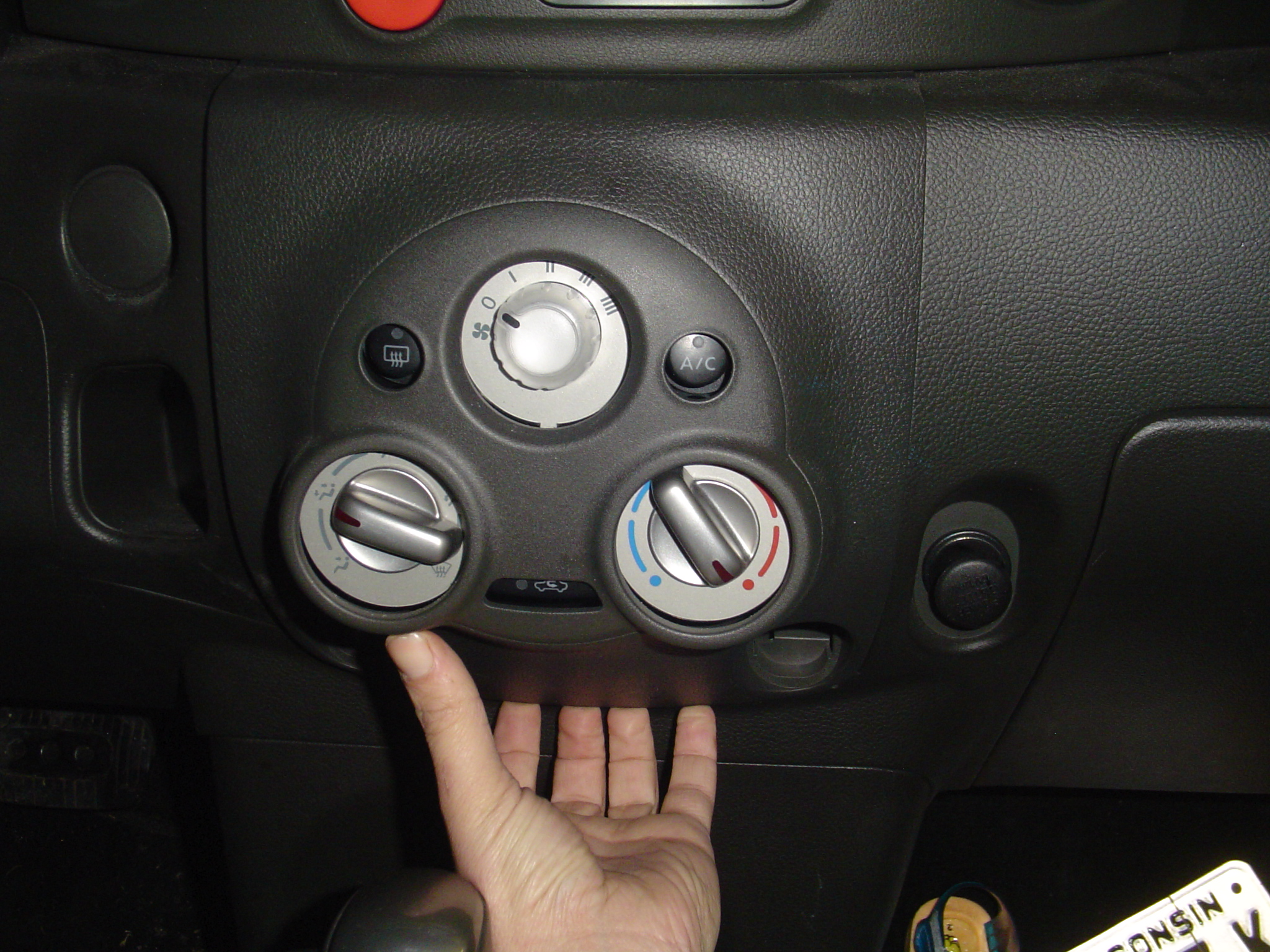 Gently pull the heating control panel cover out. You may need to gently pry it with a flat head screwdriver. Be very careful not to damage the paneling.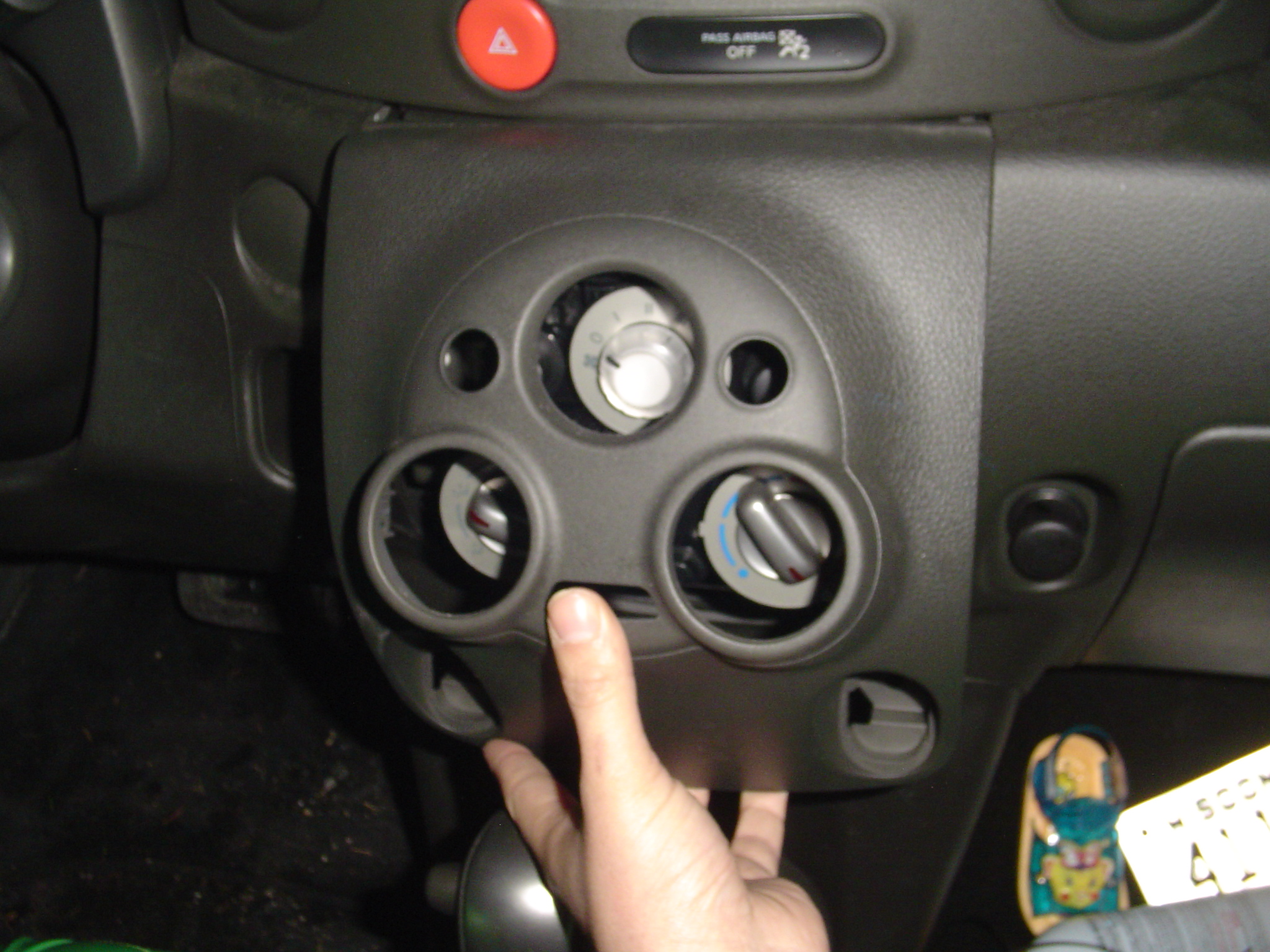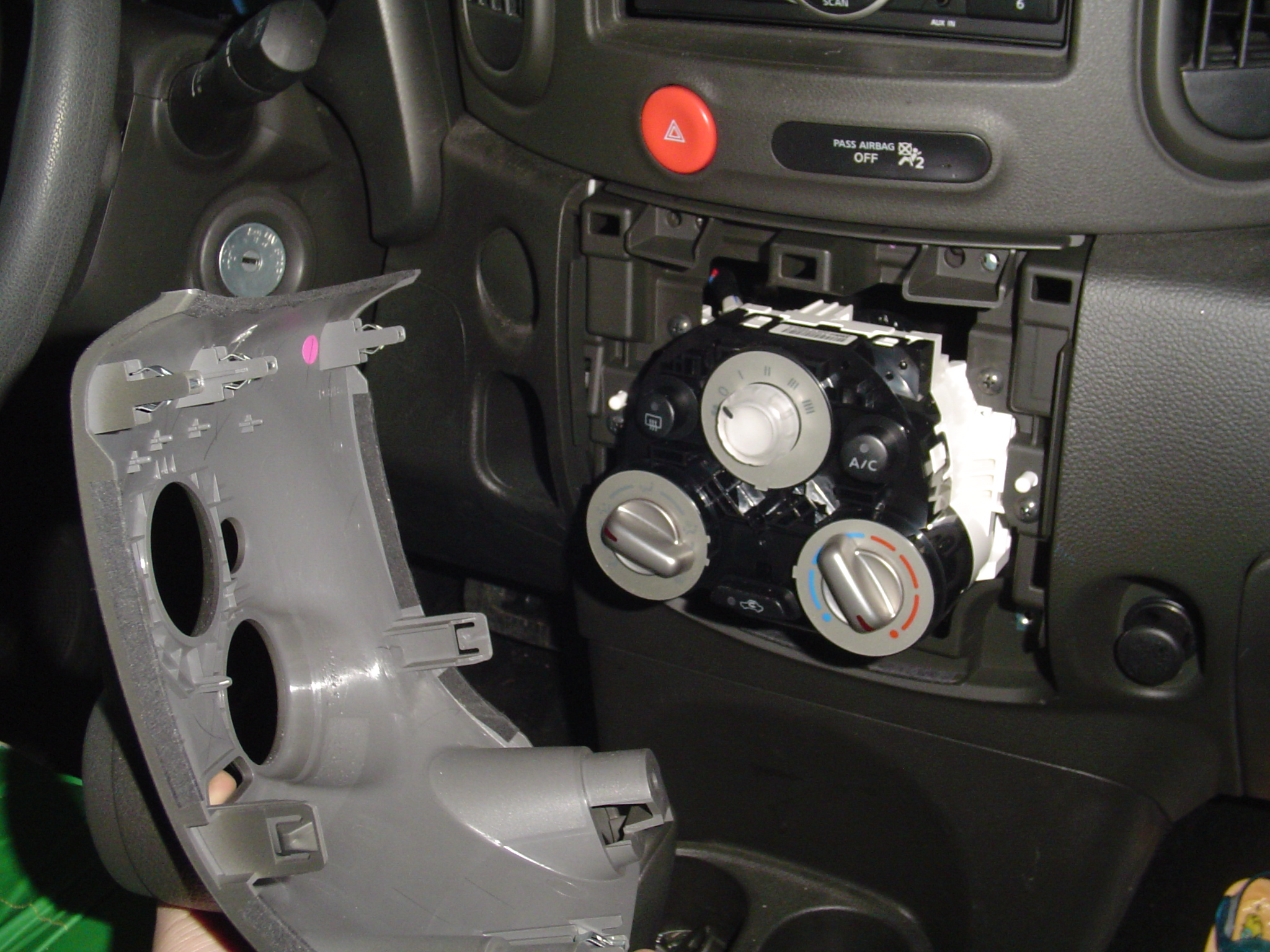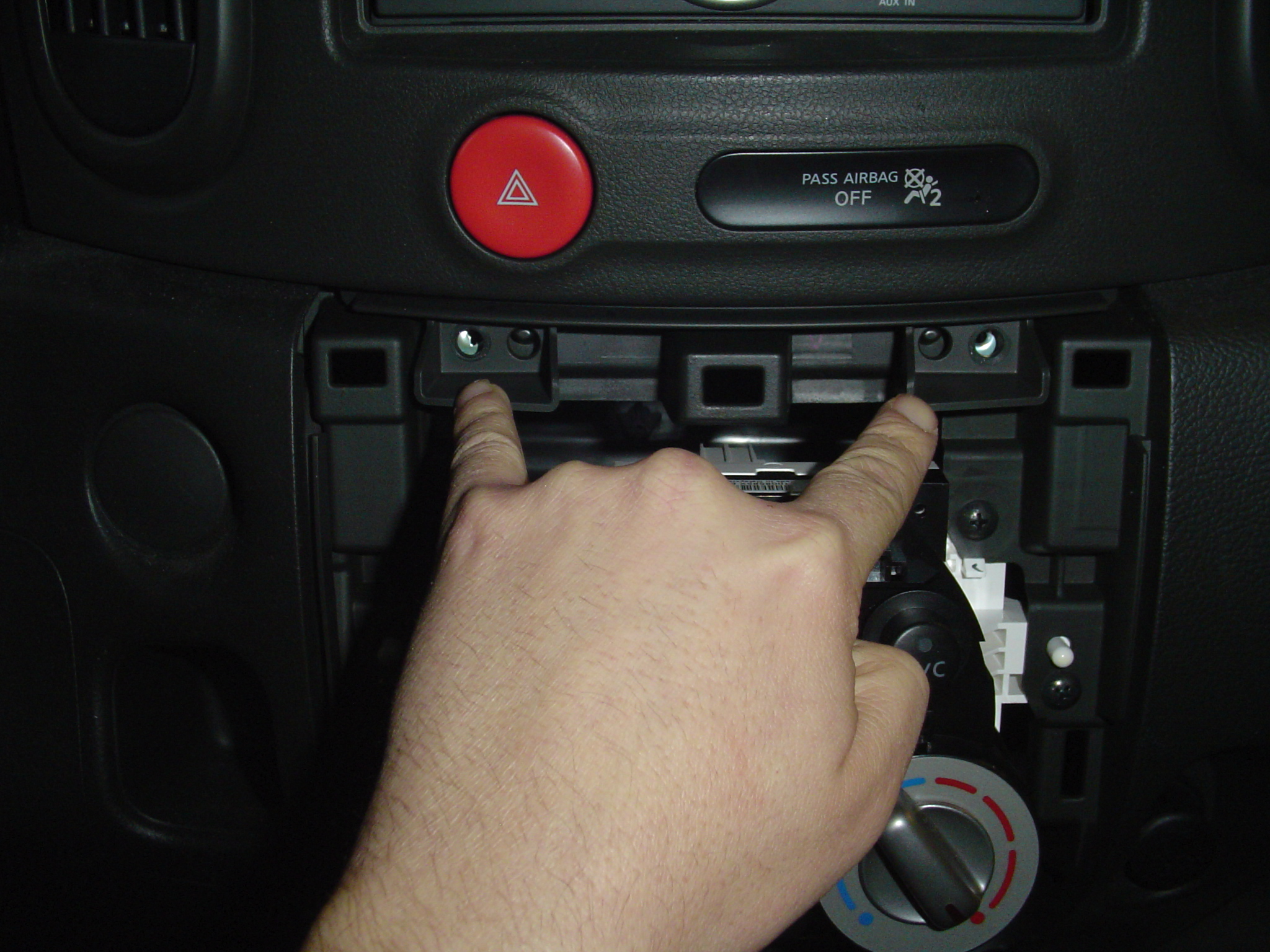 Remove the two screws that hold the Radio paneling on.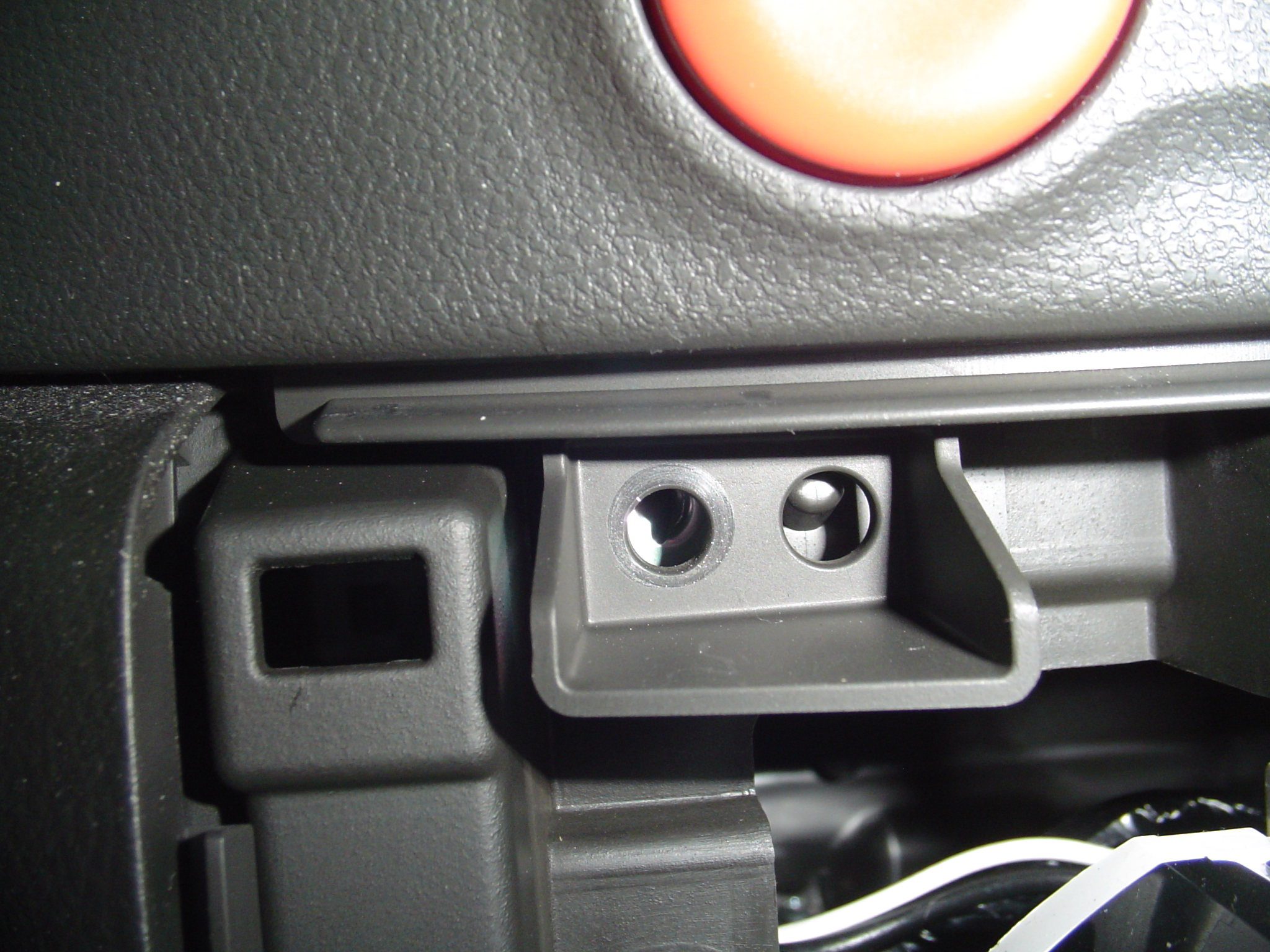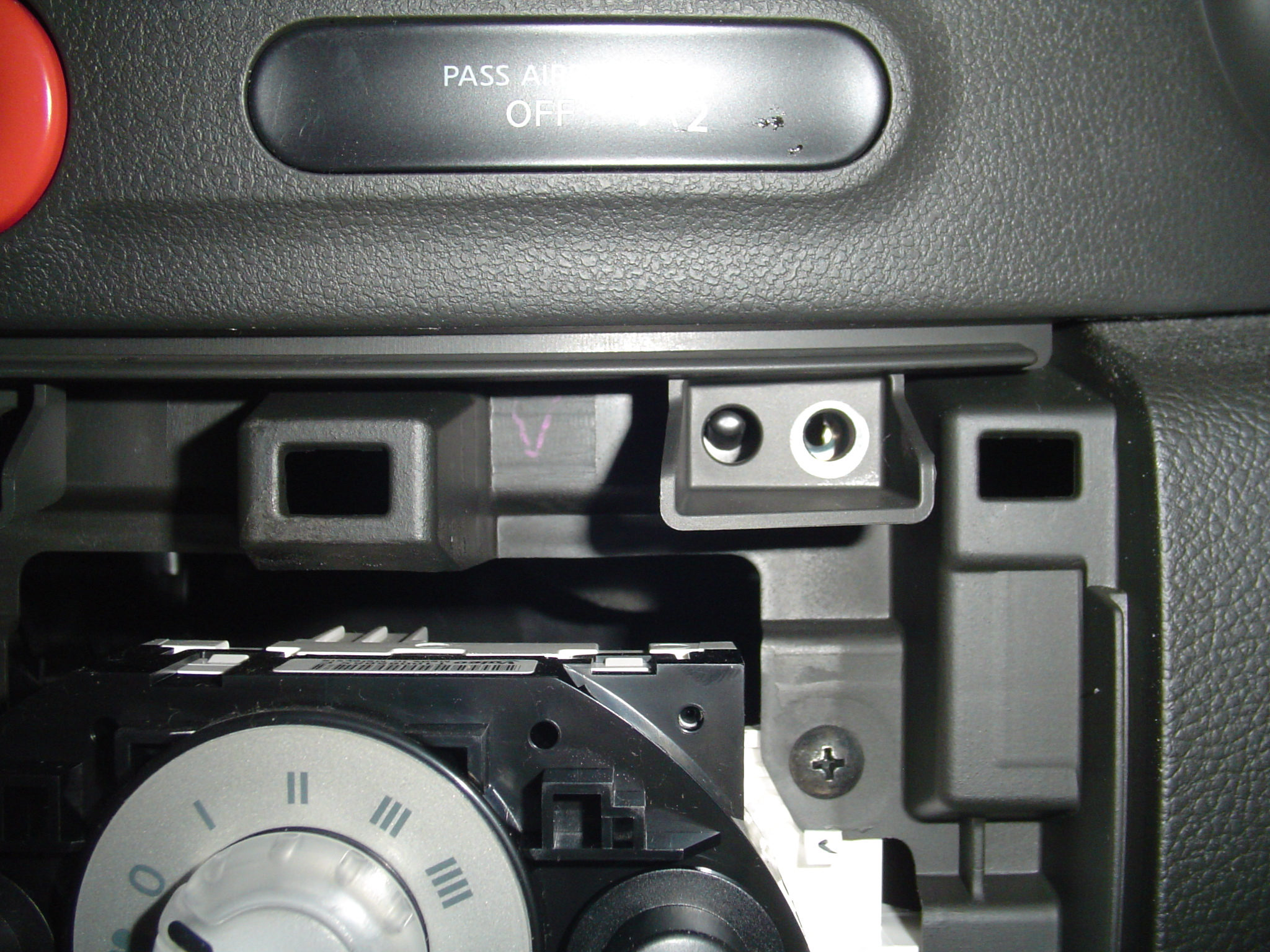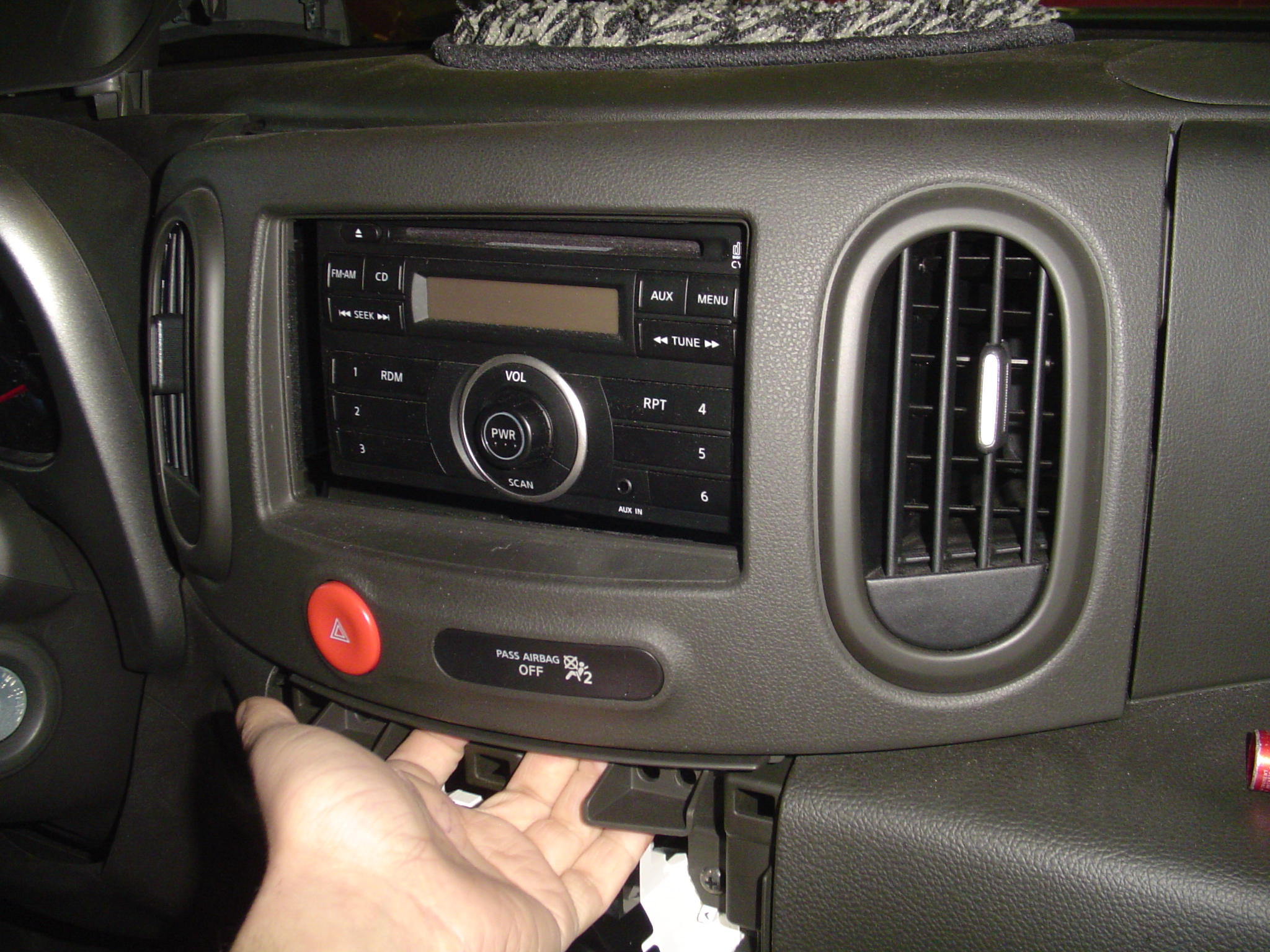 Gently pull the paneling off. Be VERY careful. The emergency flasher and passenger airbag displays will still be connected to the car, and the wiring is very short.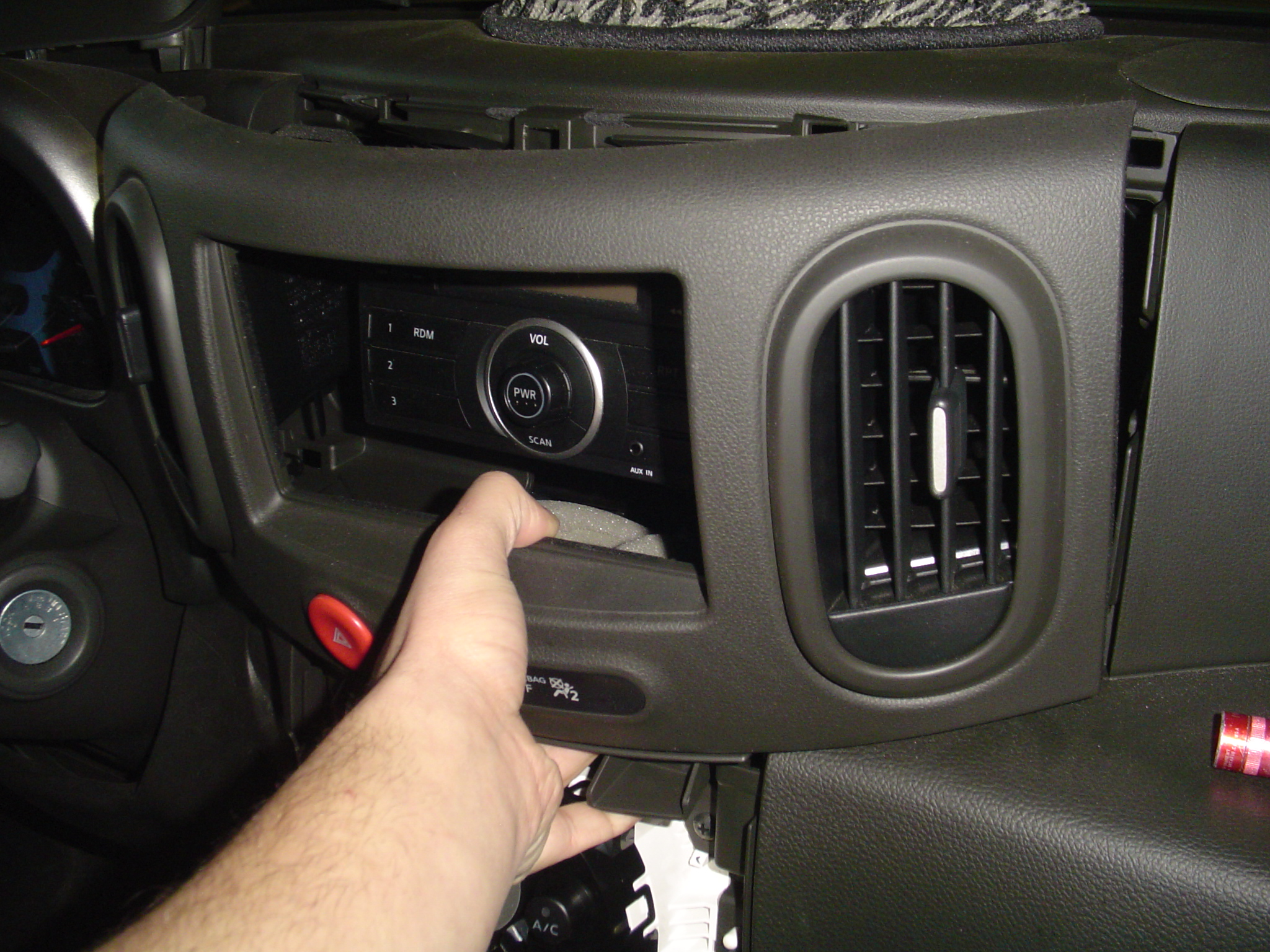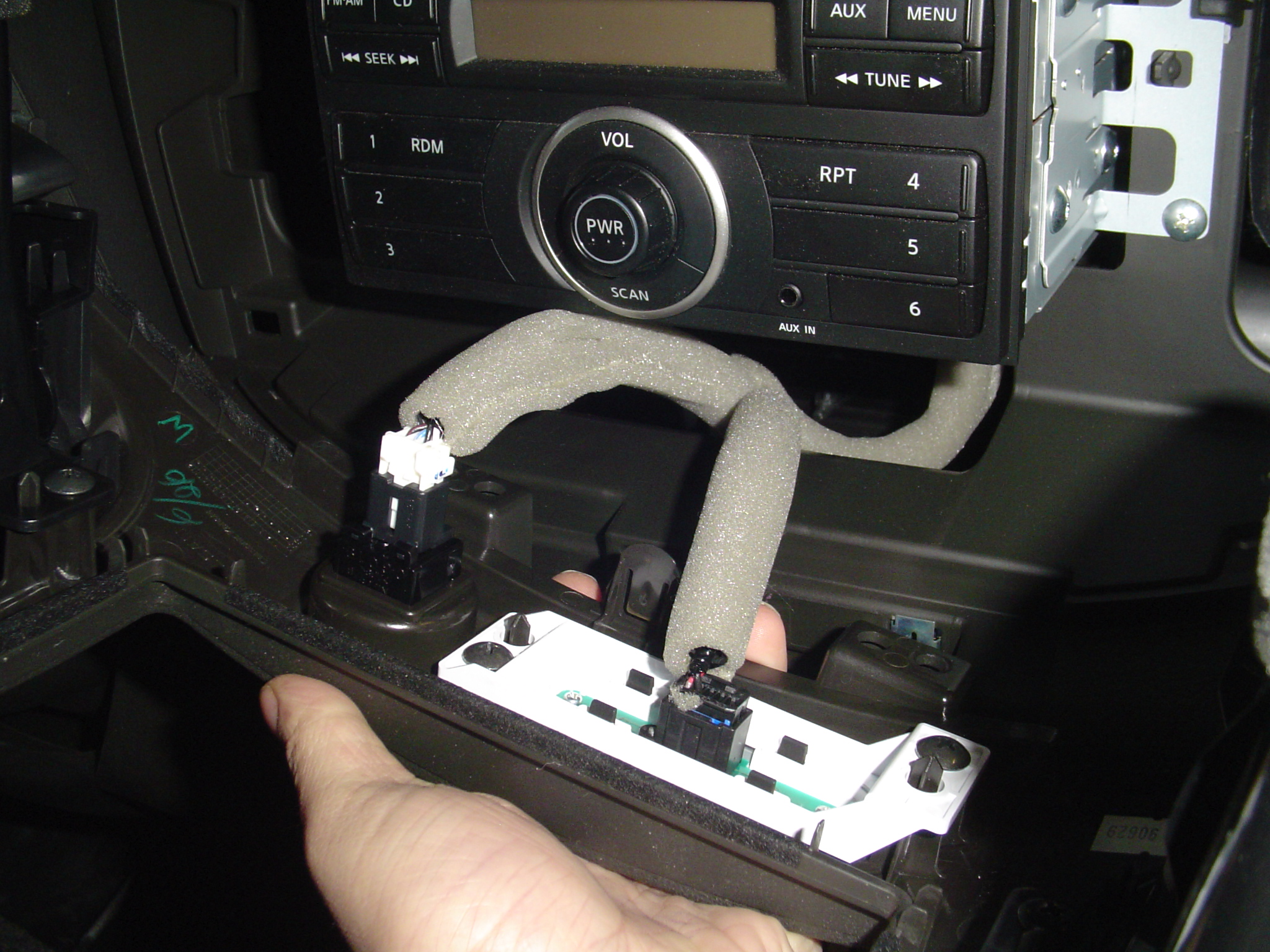 Disconnect the 4 way flasher and airbag light wires. Be careful not to damage them. DO NOT turn on the ignition, doing so at this point may trip the vehicles airbag sensor, requiring a expensive trip to a Nissan dealer to have it reset.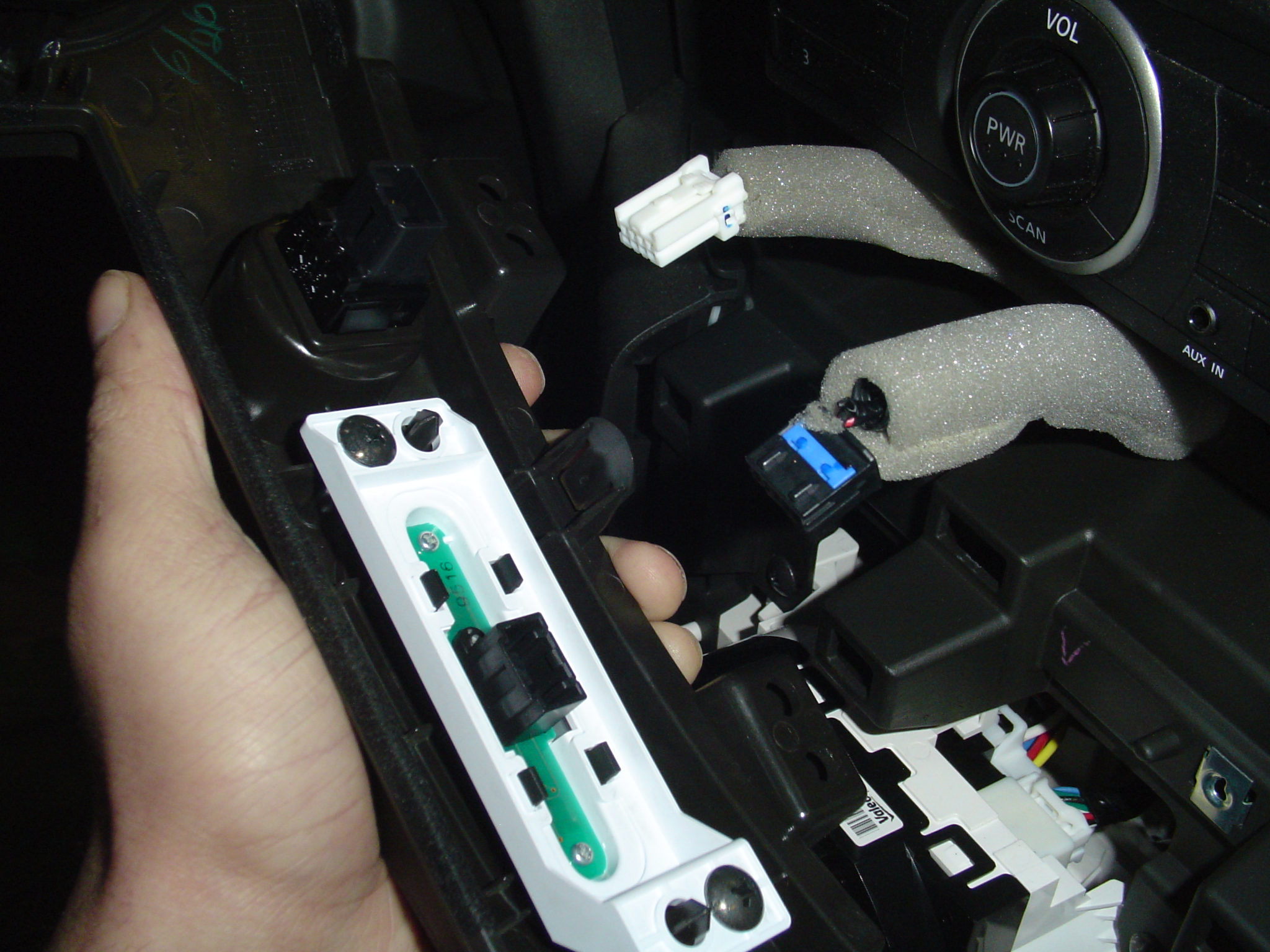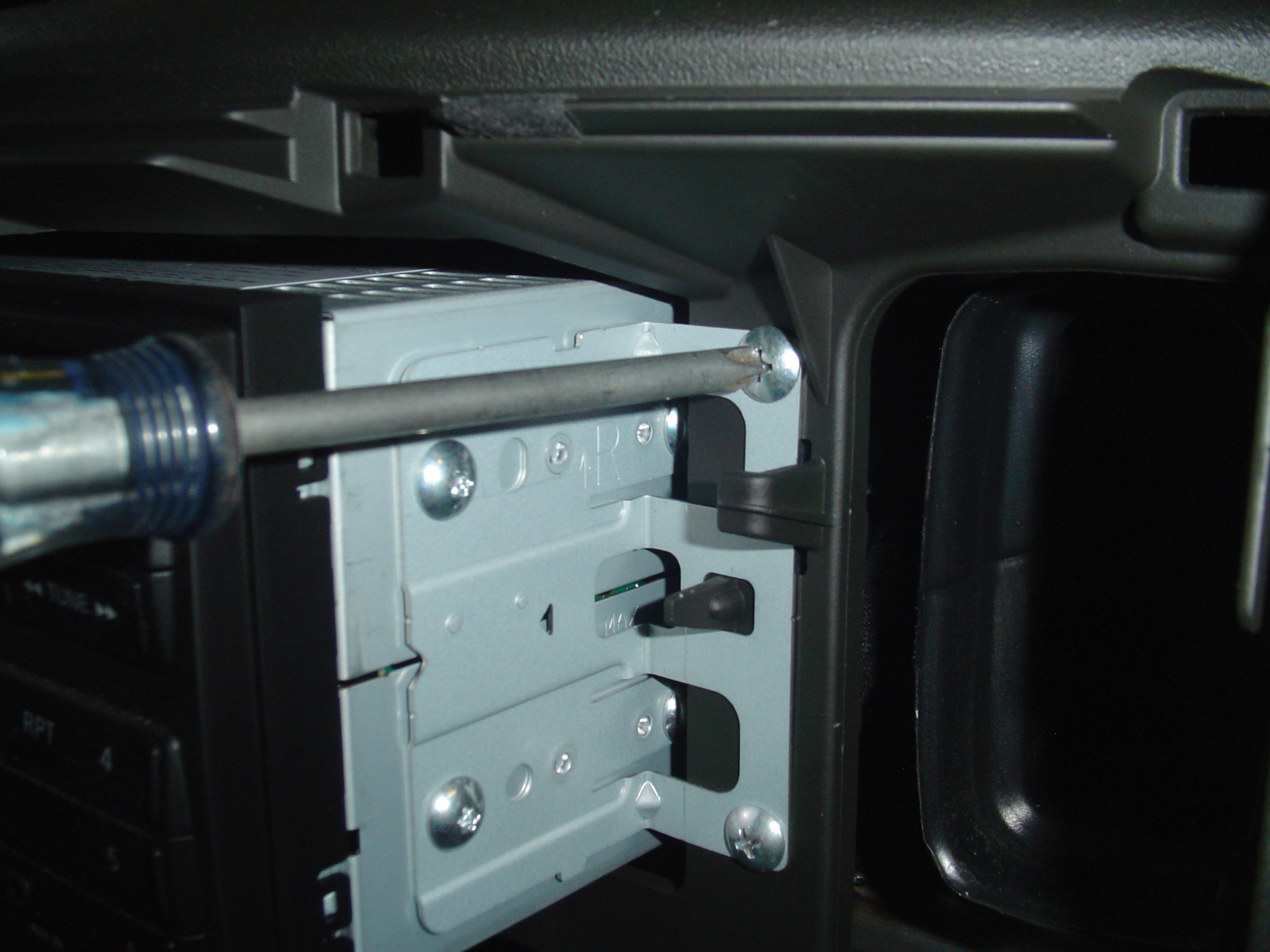 Unscrew the factory radio mounting.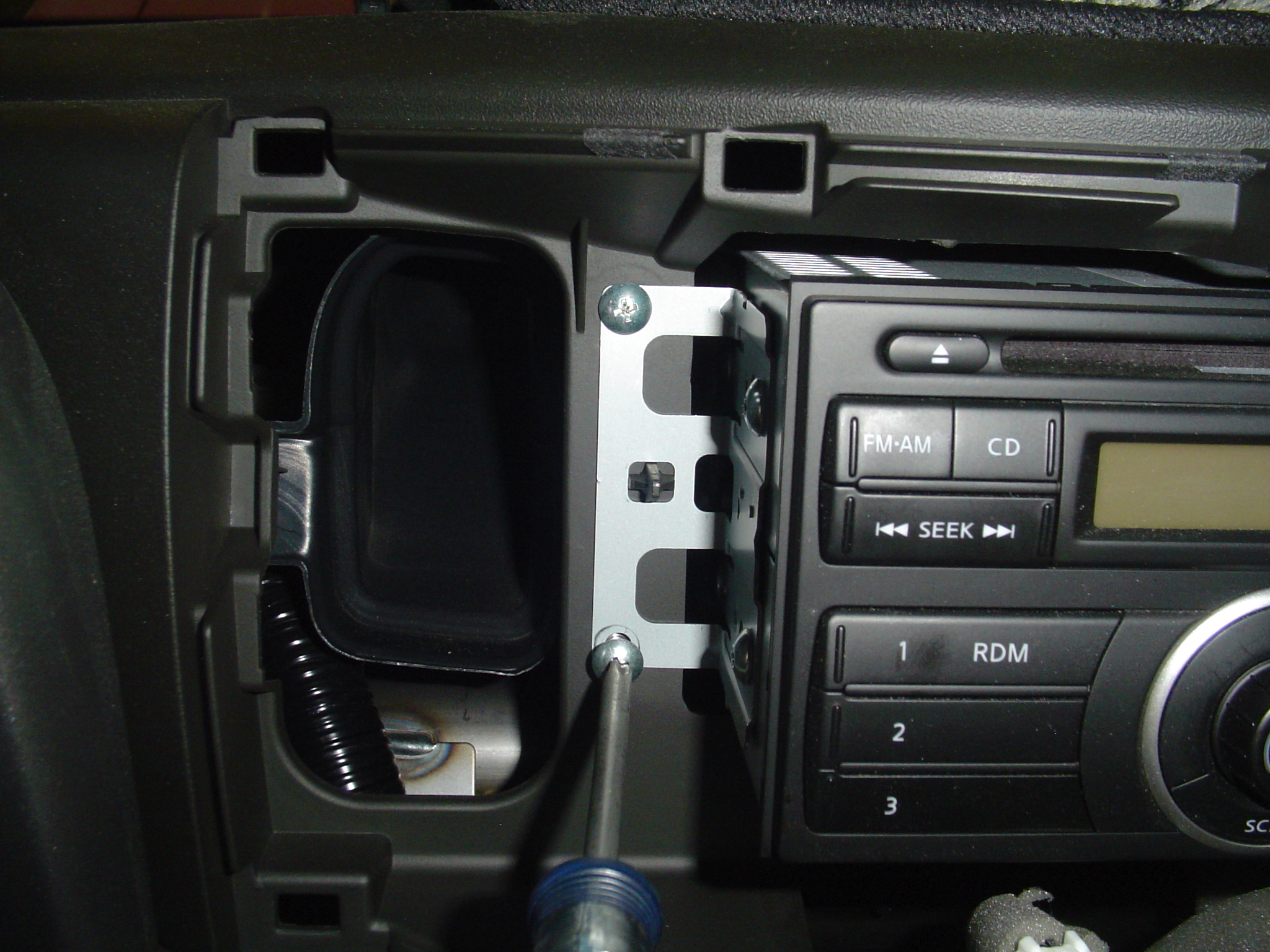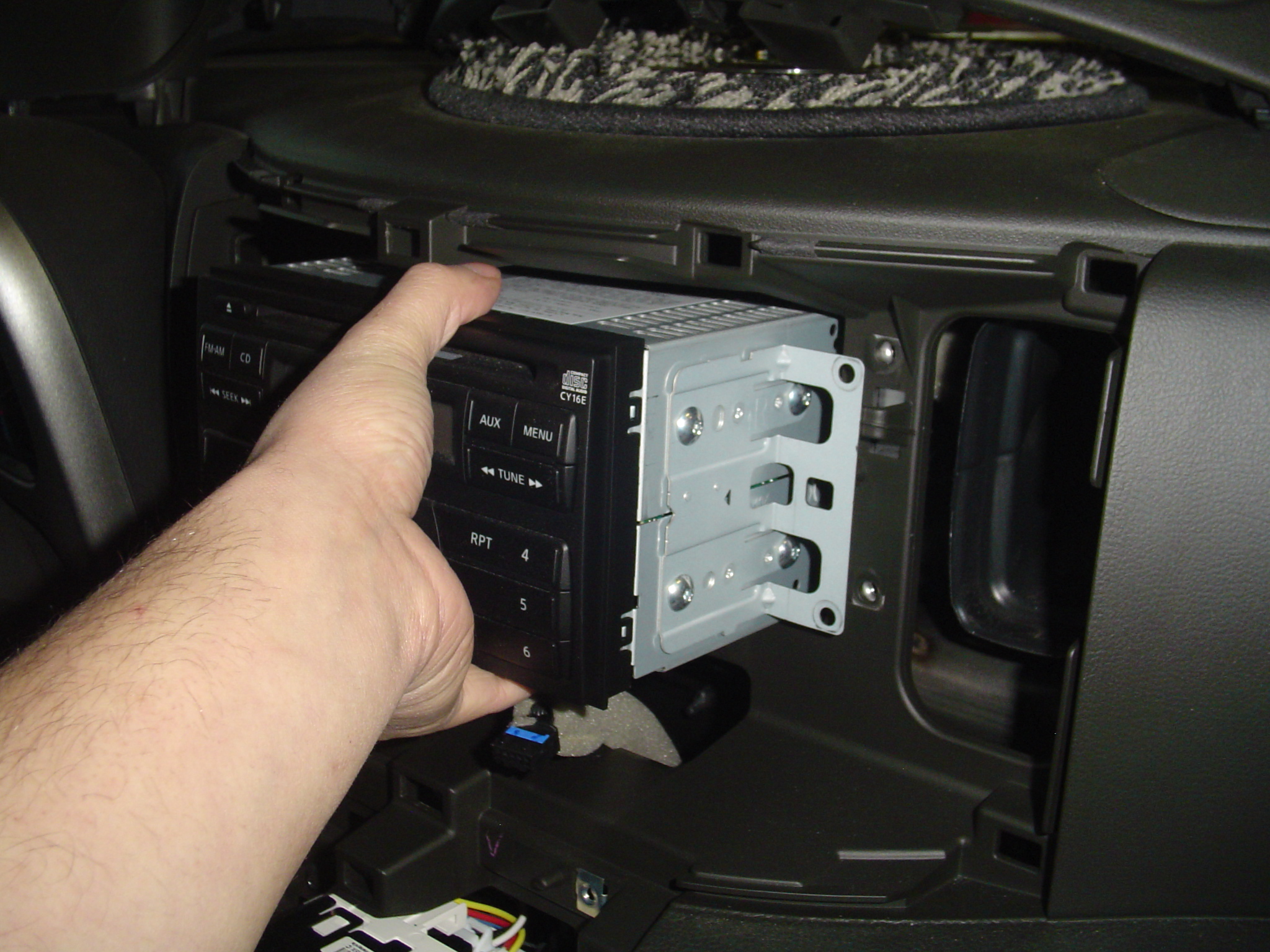 Slowly pull the radio out.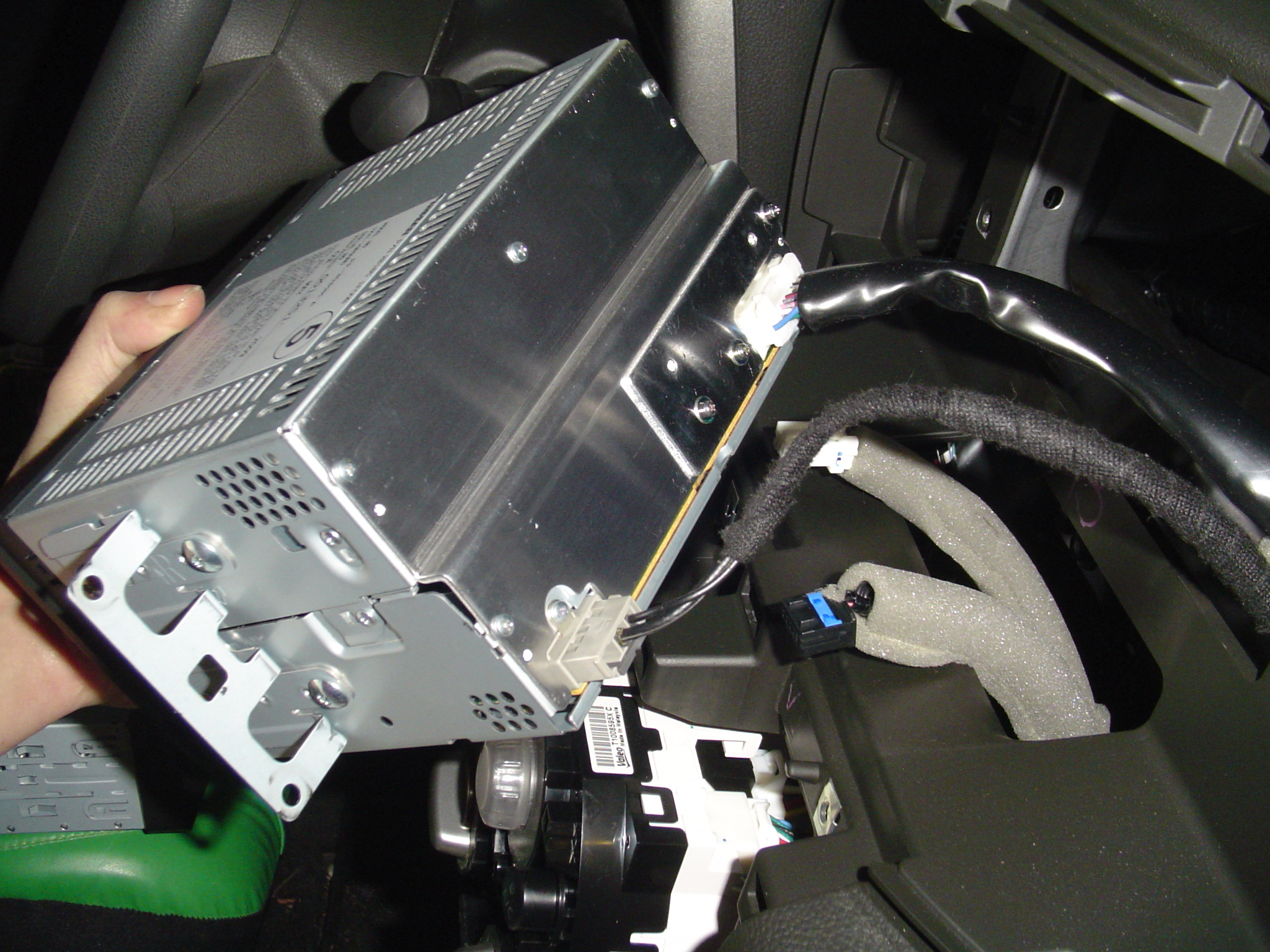 Disconnect the factory radio wiring.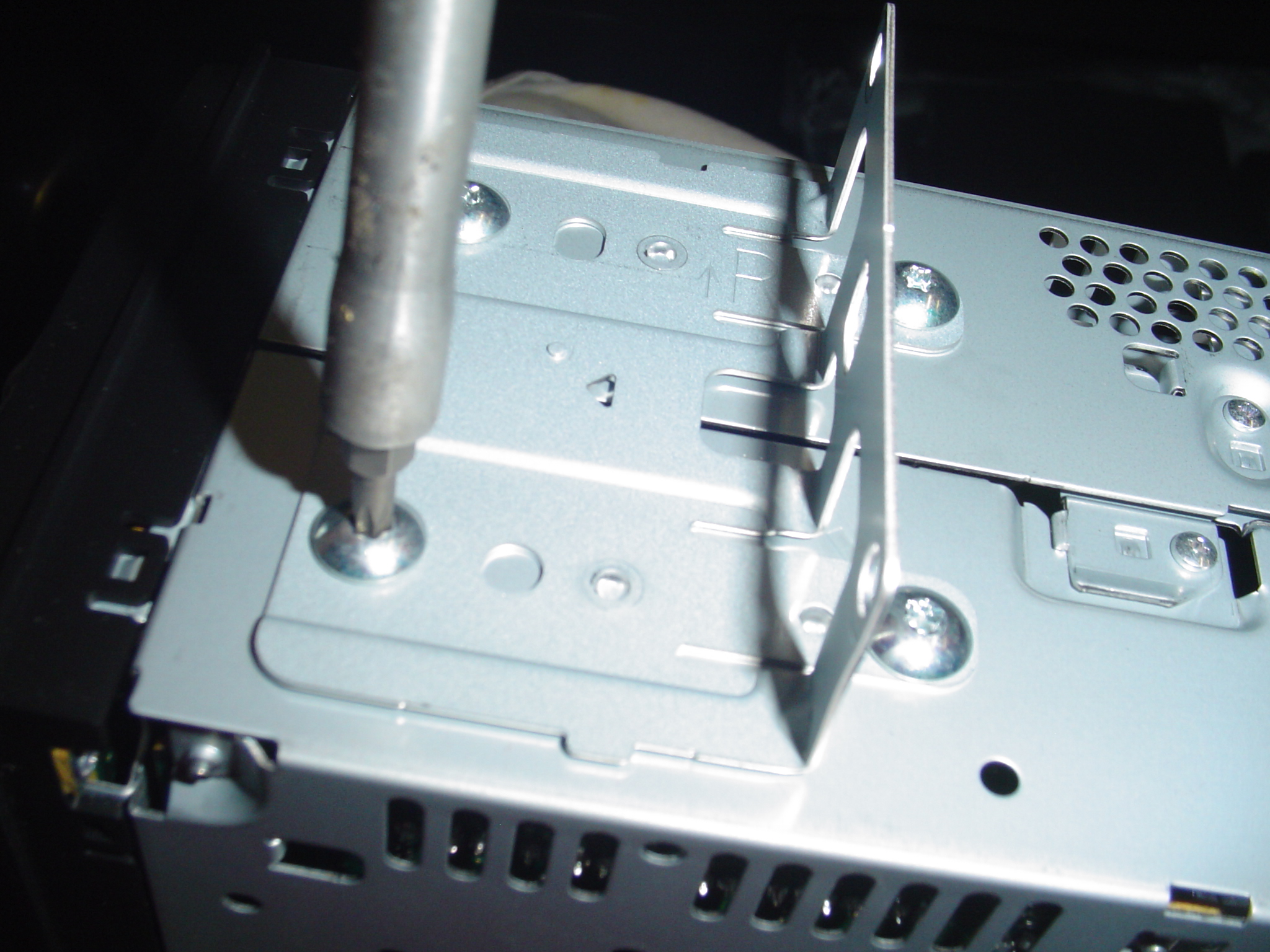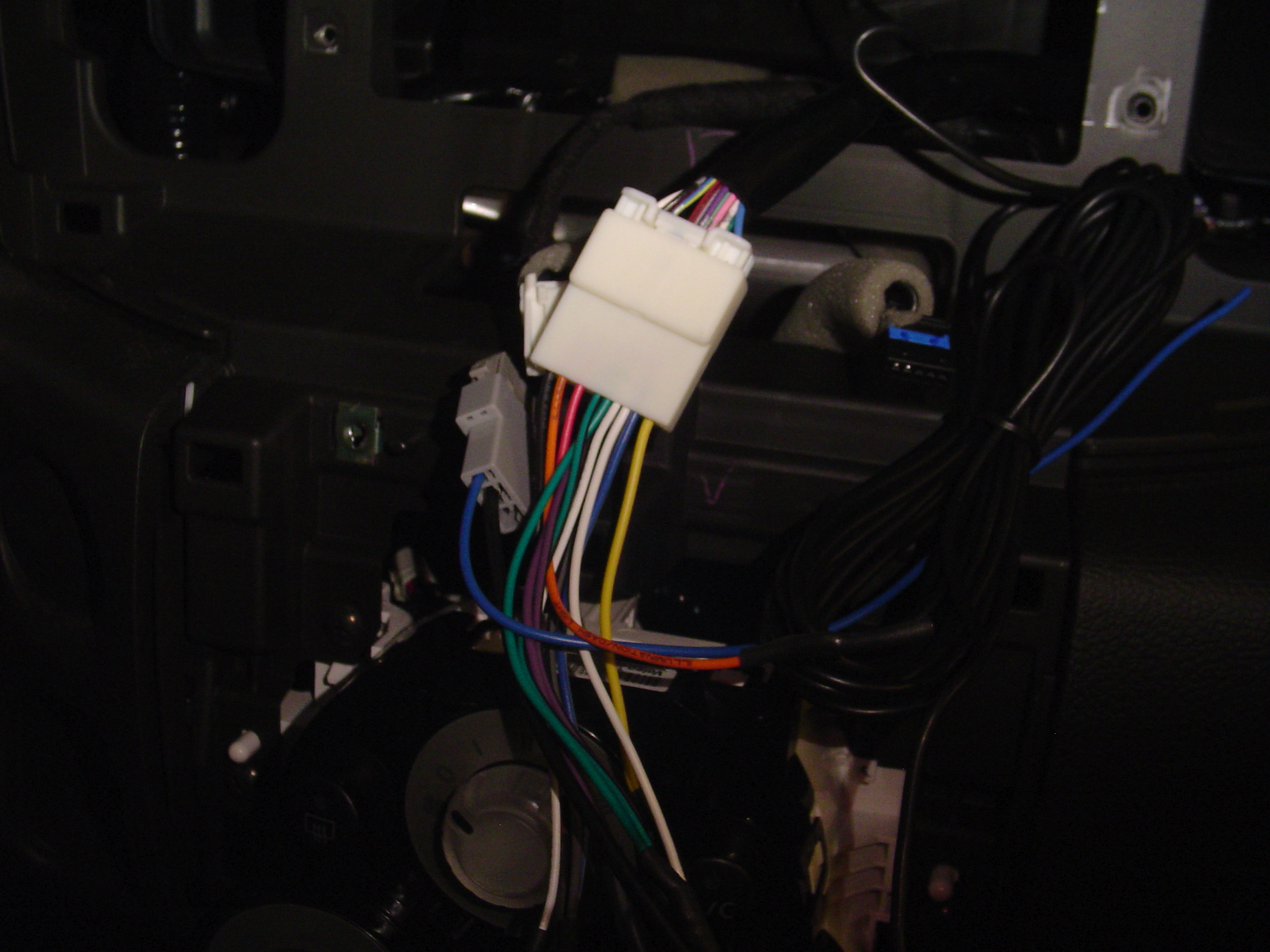 Connect your aftermarket to Nissan wiring harness.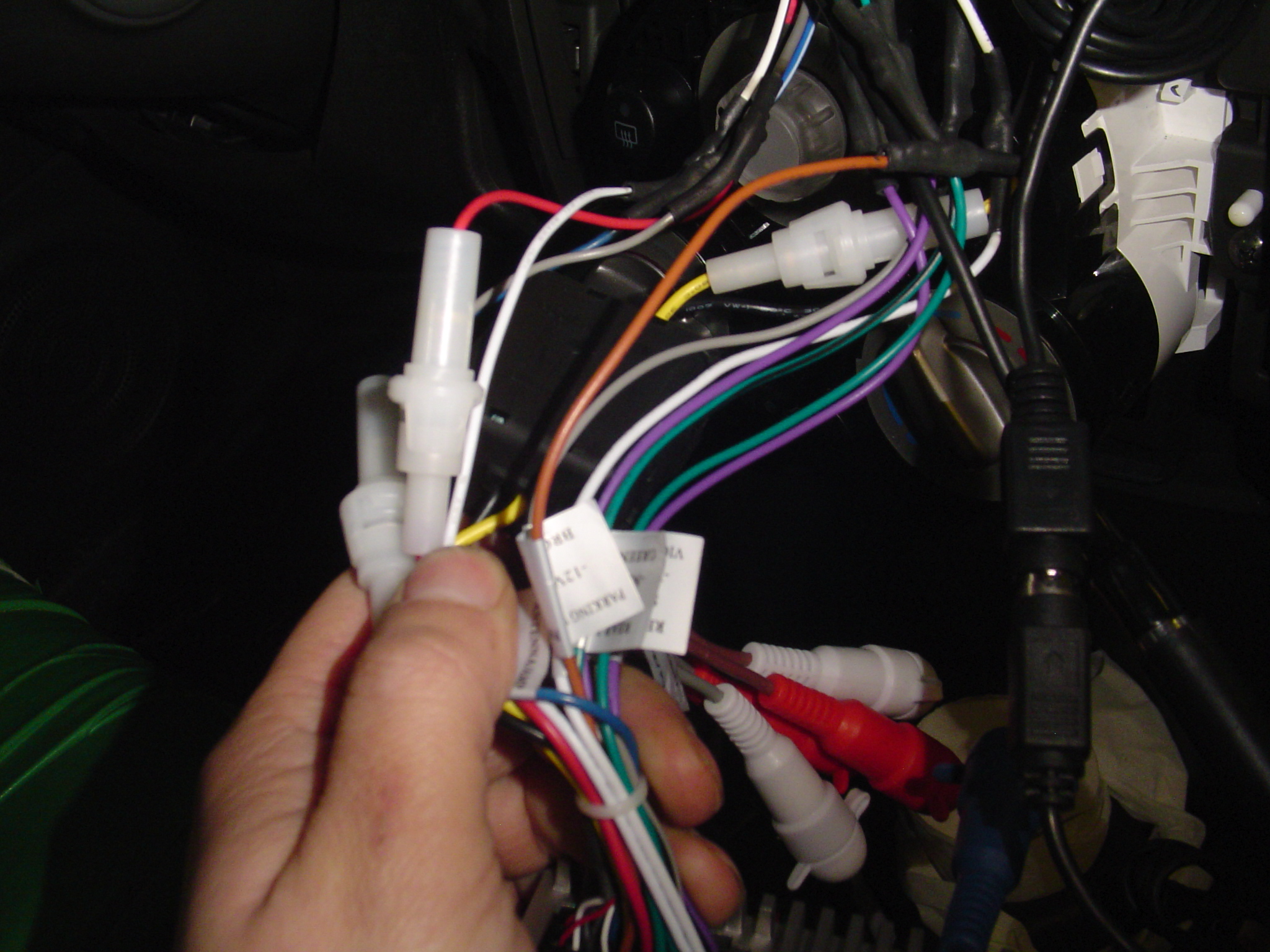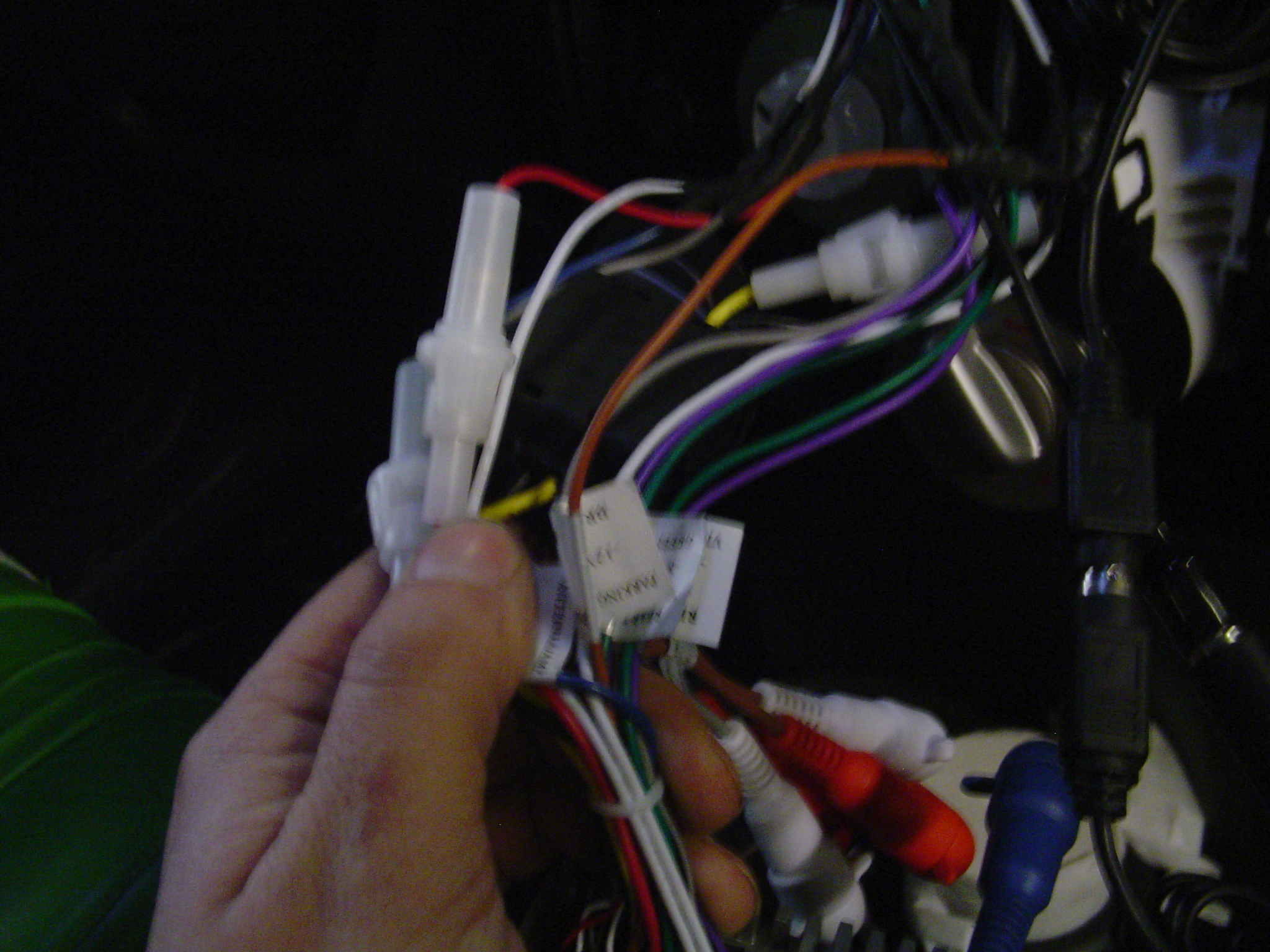 Insert your aftermarket radio in it's mount & dash kit, connect the wiring harness to the radio.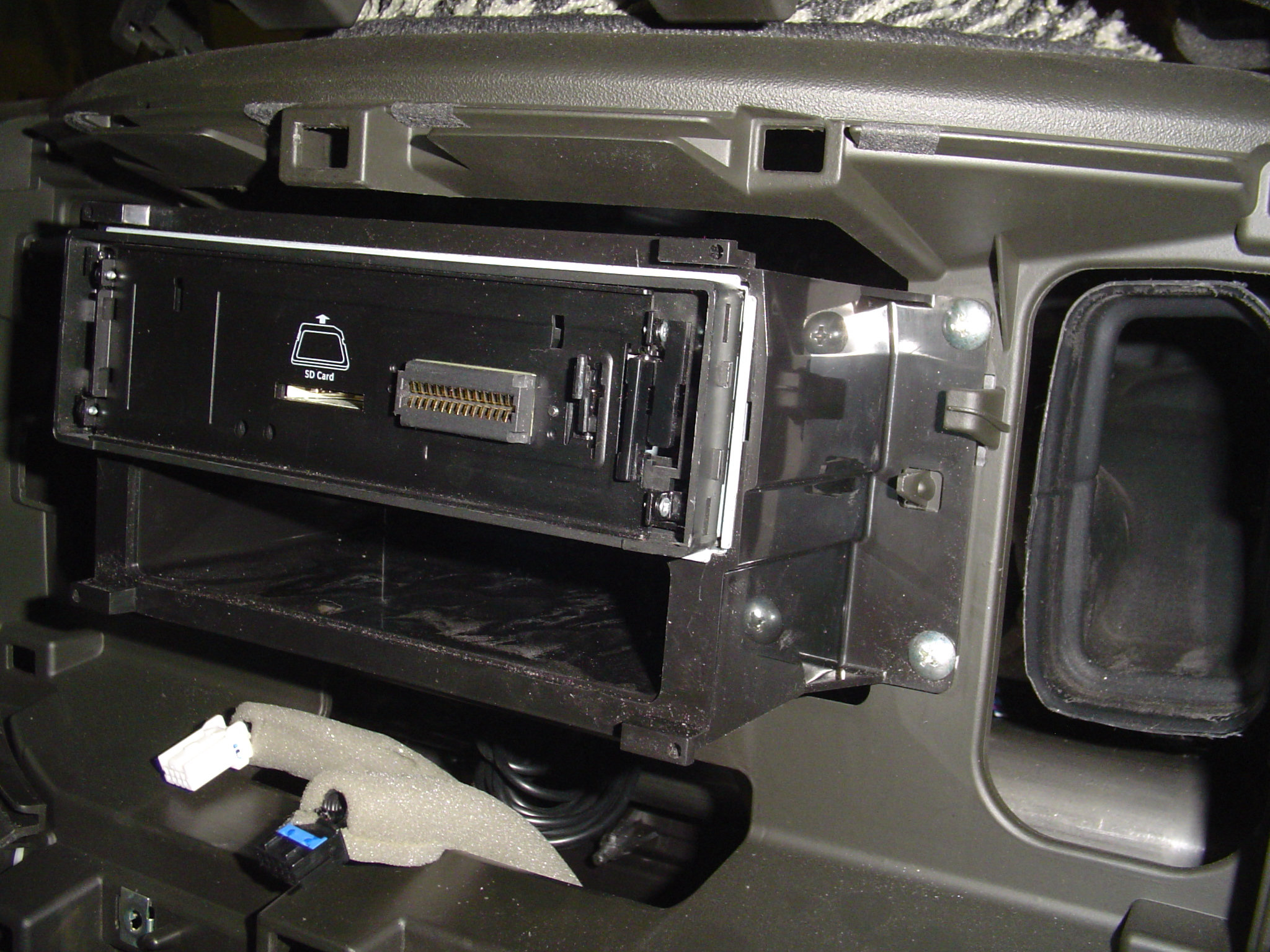 Insert the aftermarket stereo into the car, screw in & secure.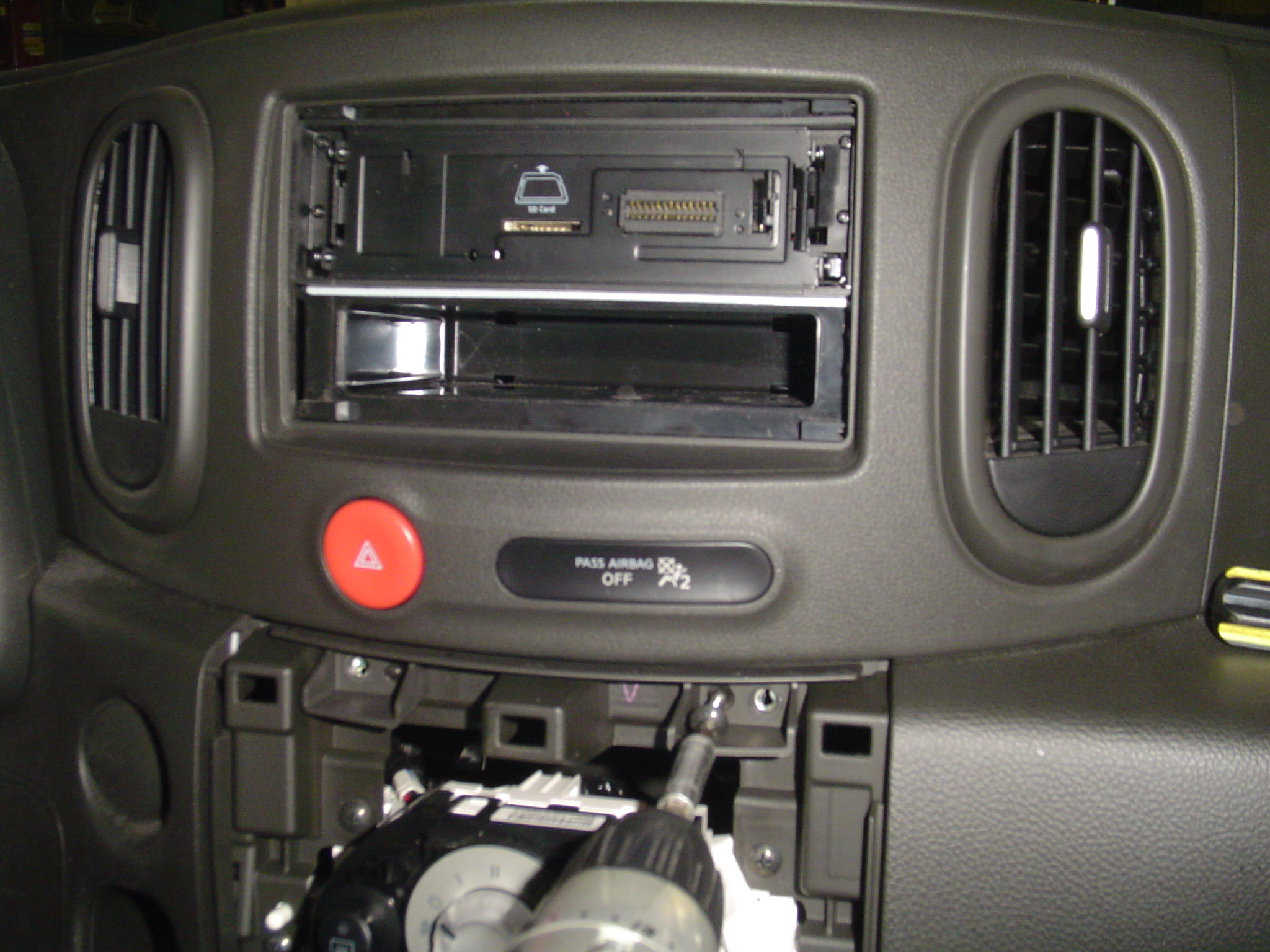 Reconnect the hazard light and passenger airbag light wiring. Replace radio coverings, and replace the 2 screws holding it in.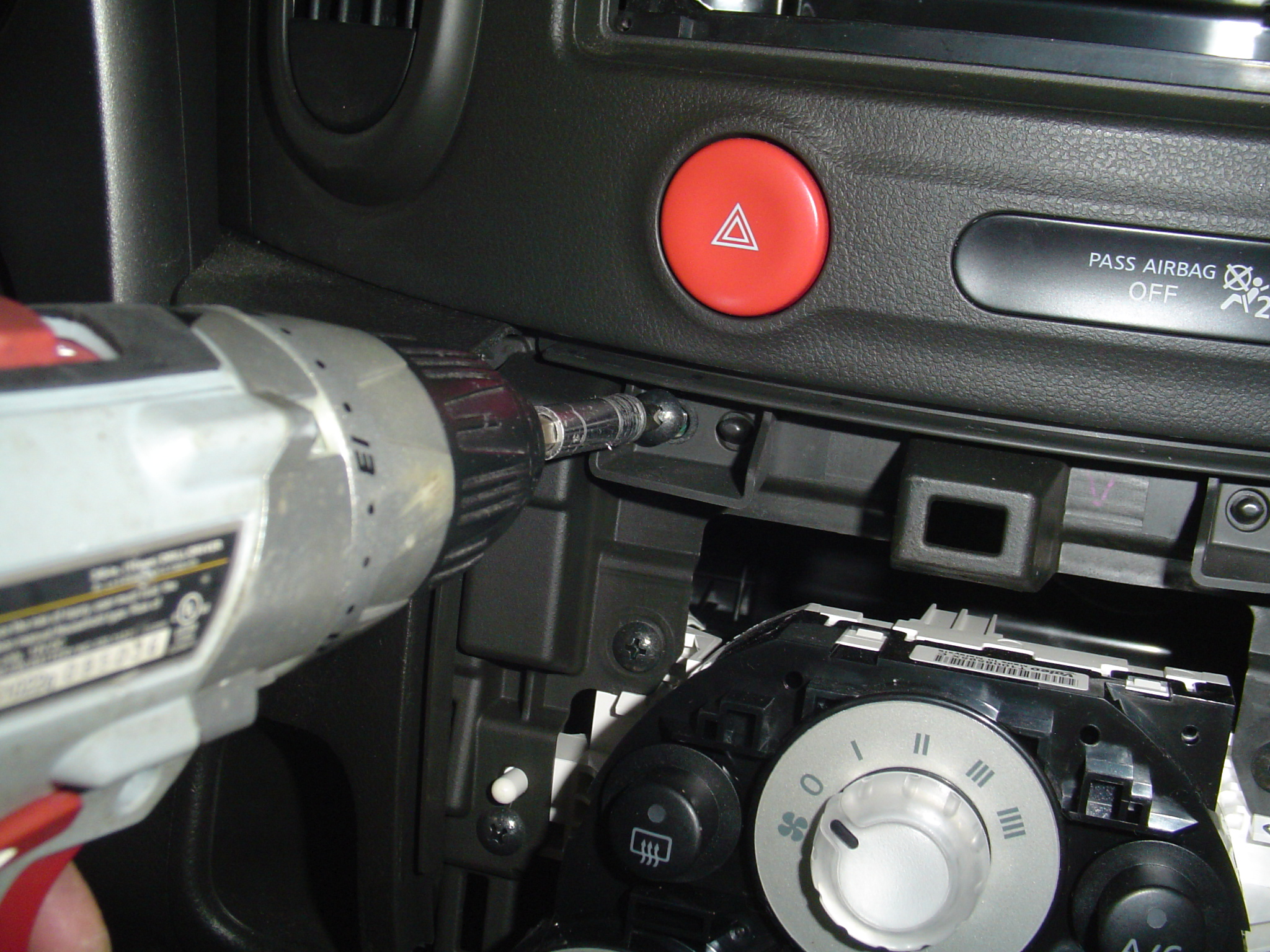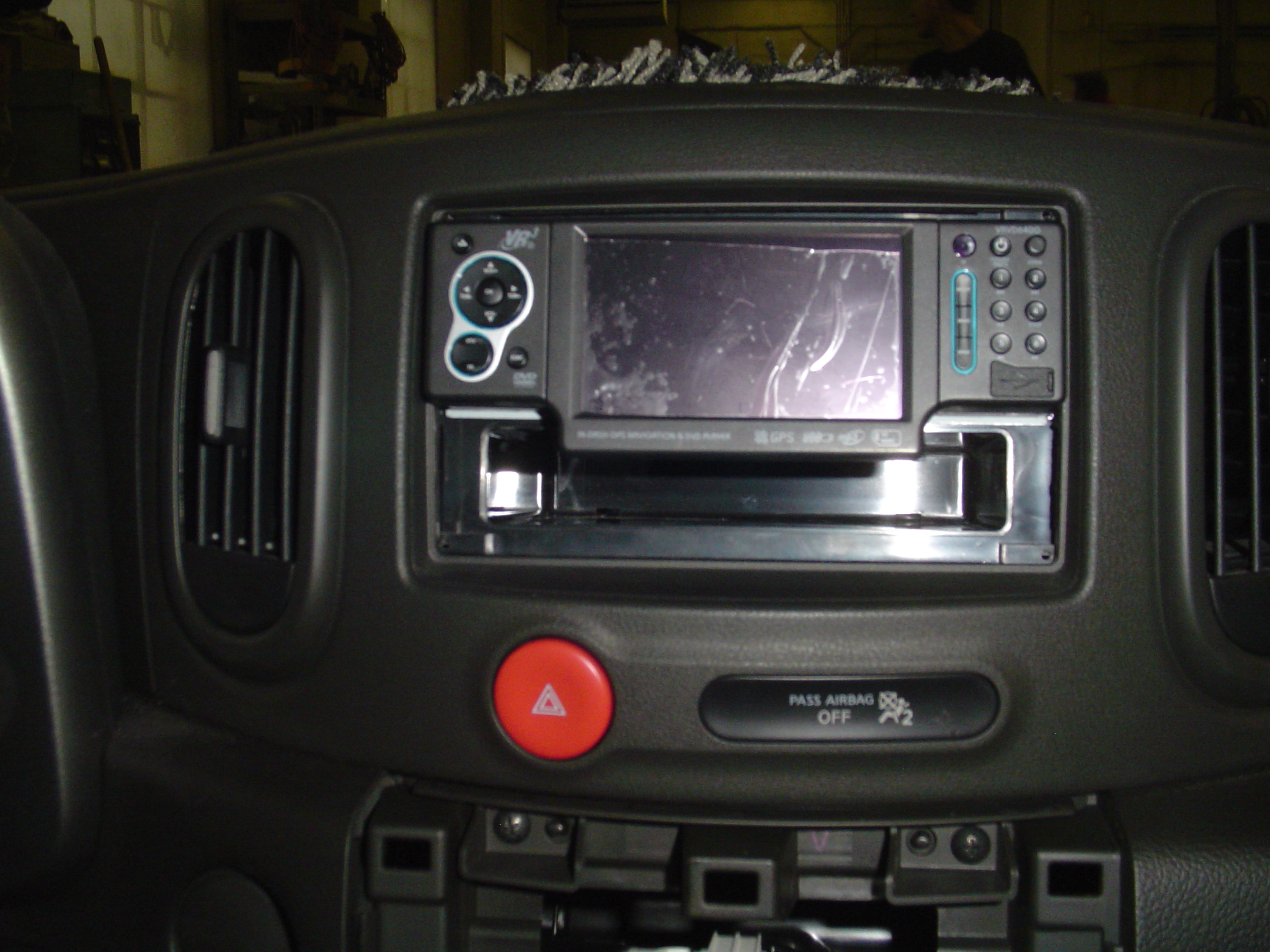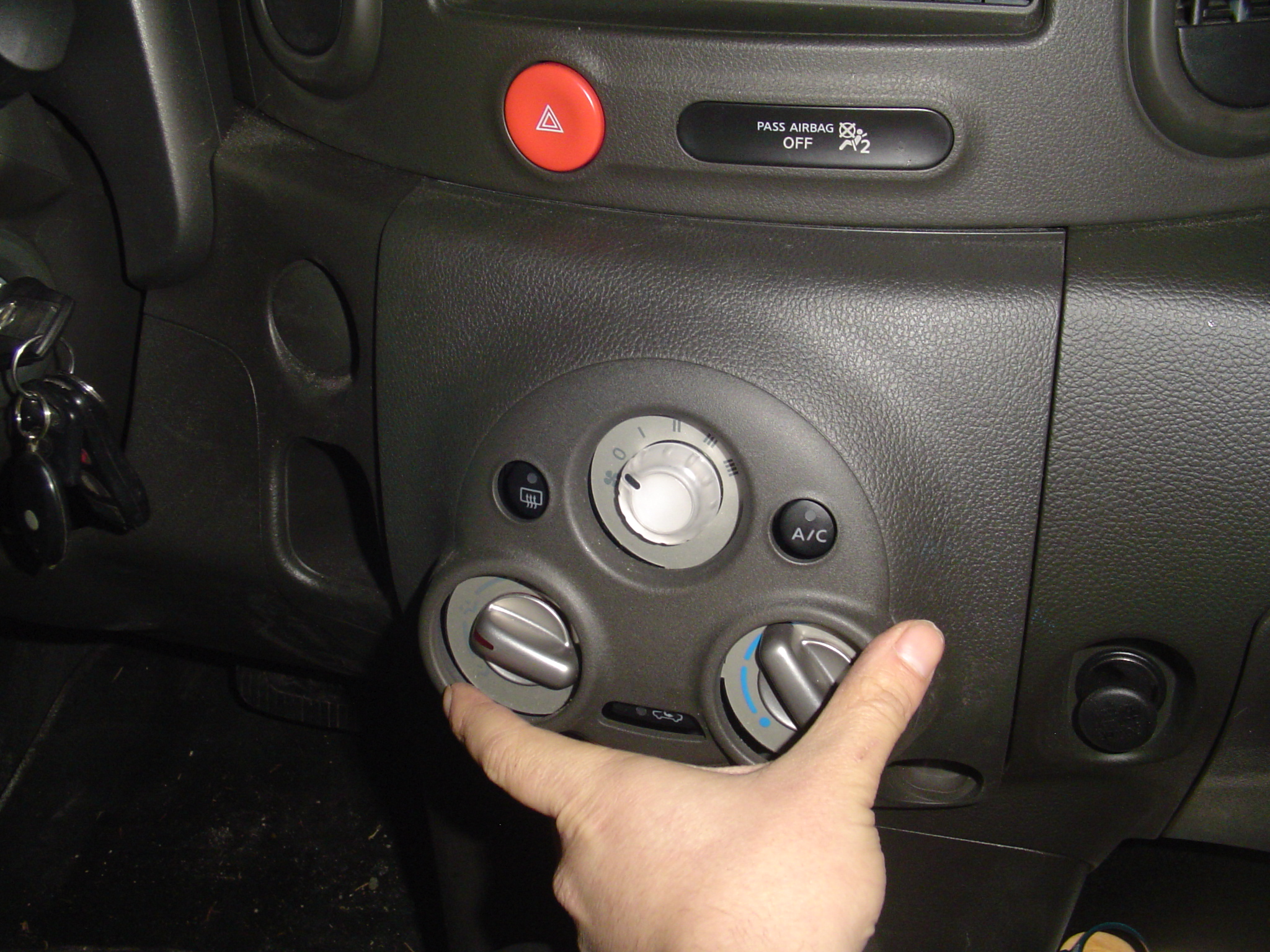 Replace heating control panel.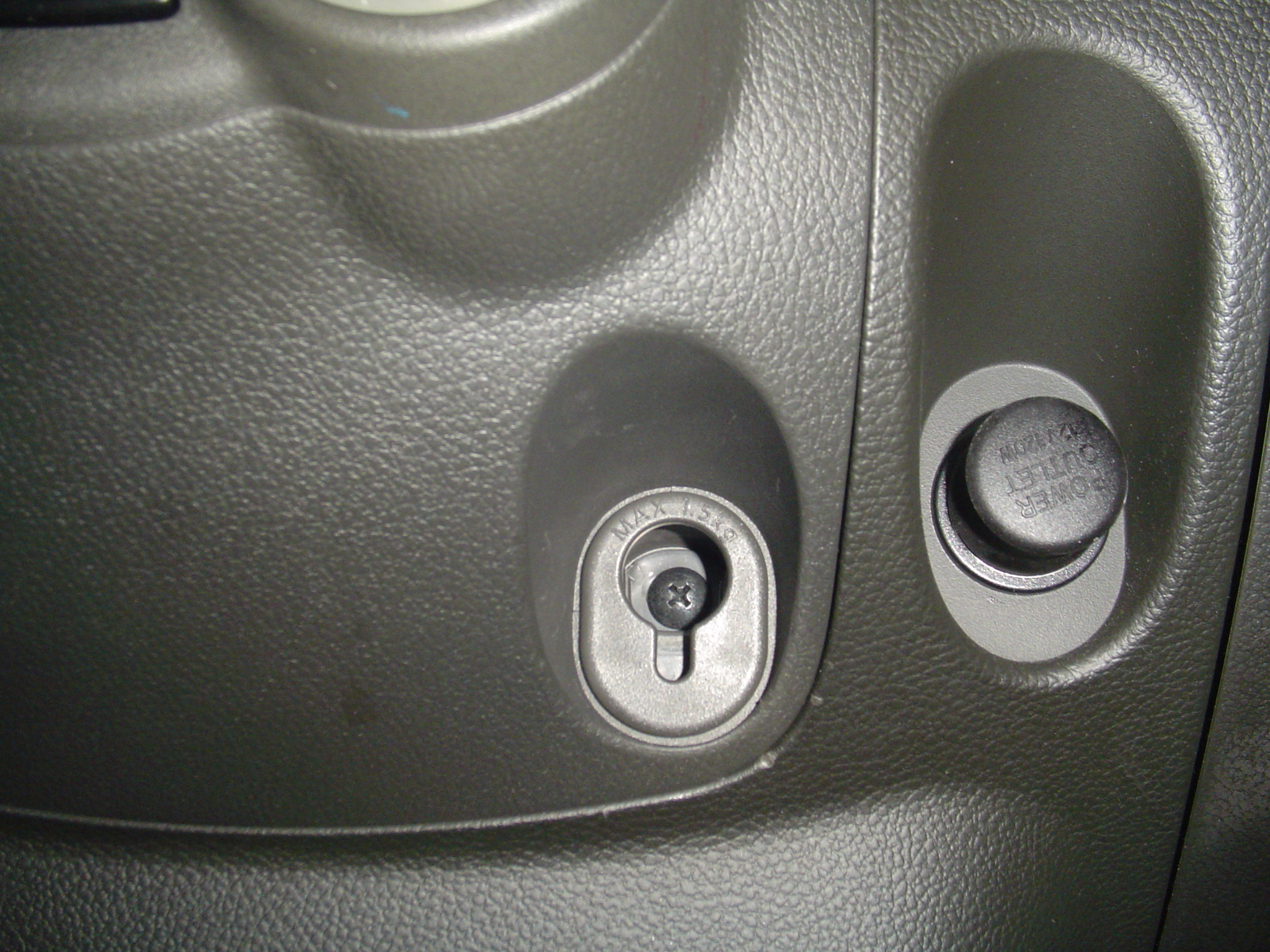 Replace the two screws and the hooks.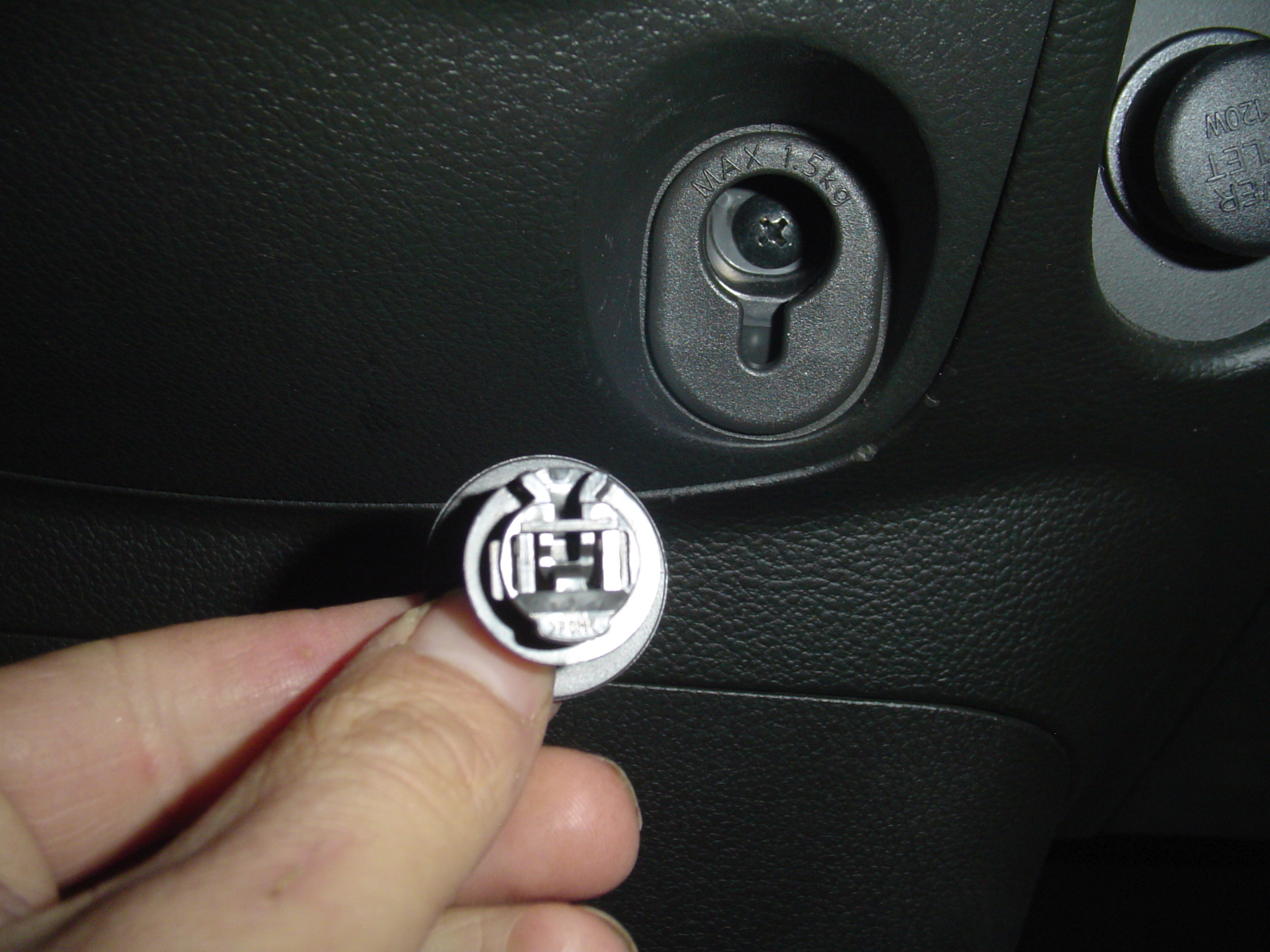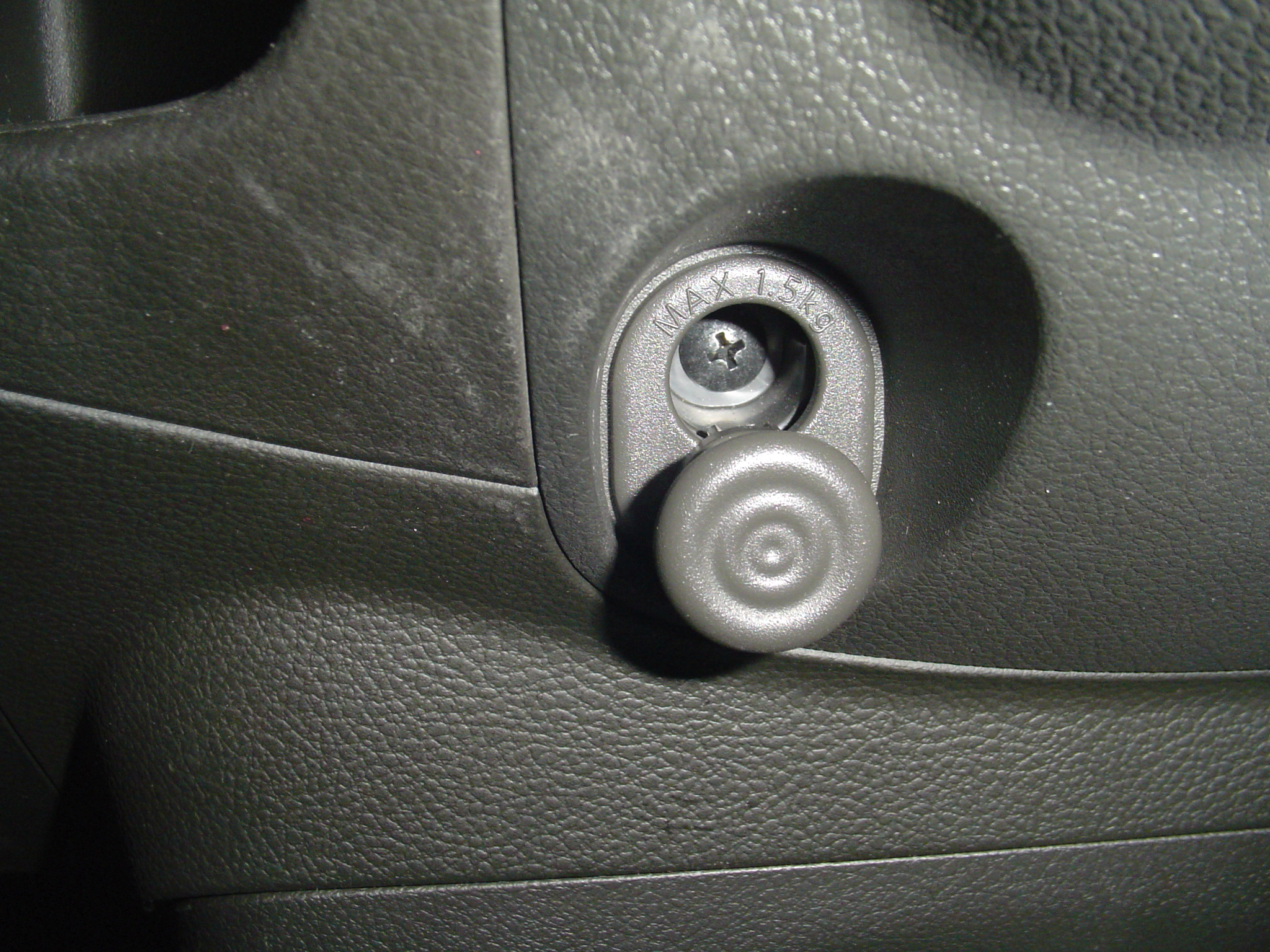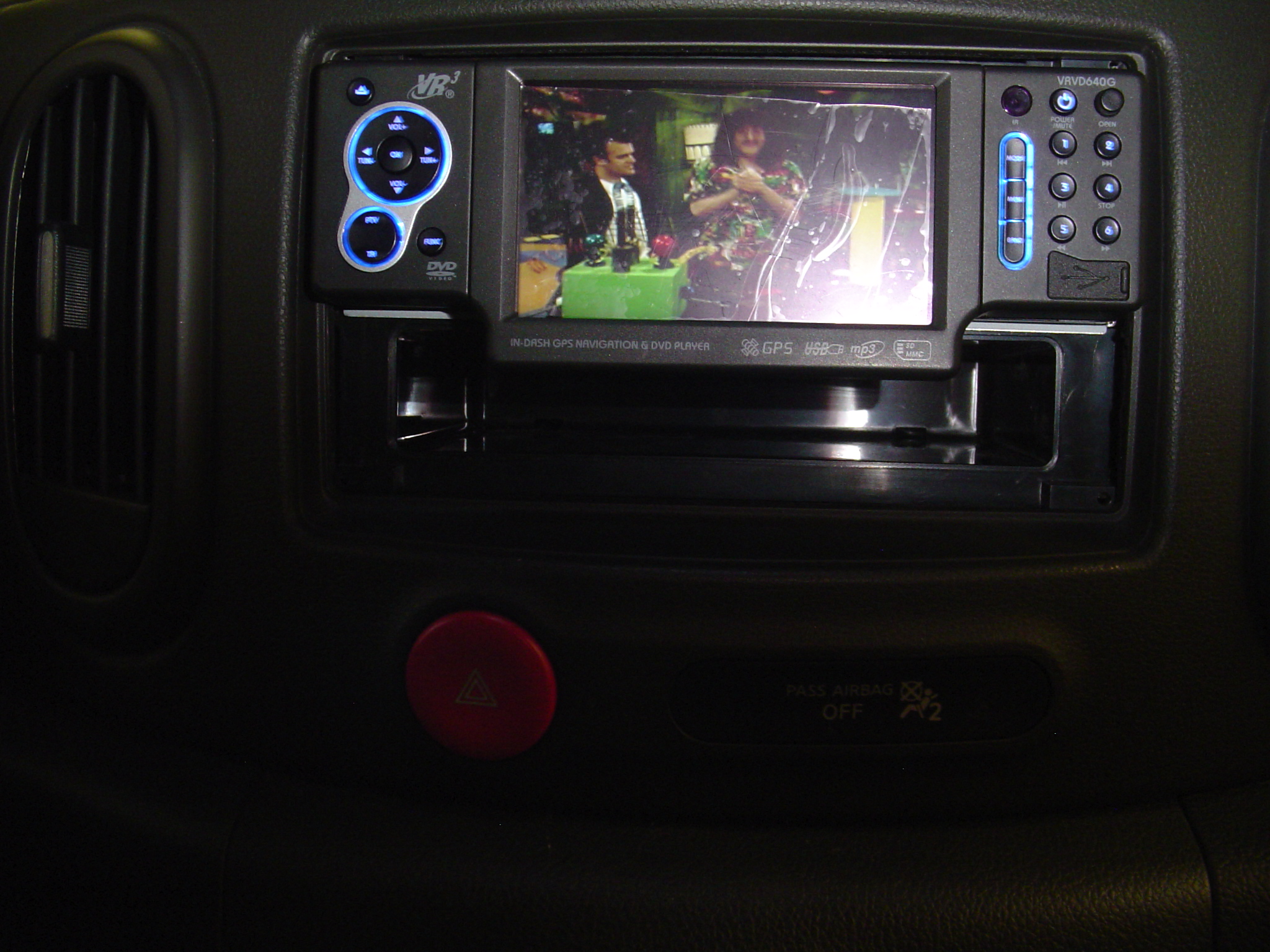 Reconnect your cars battery, turn on the ignition, and your done! Enjoy your radio.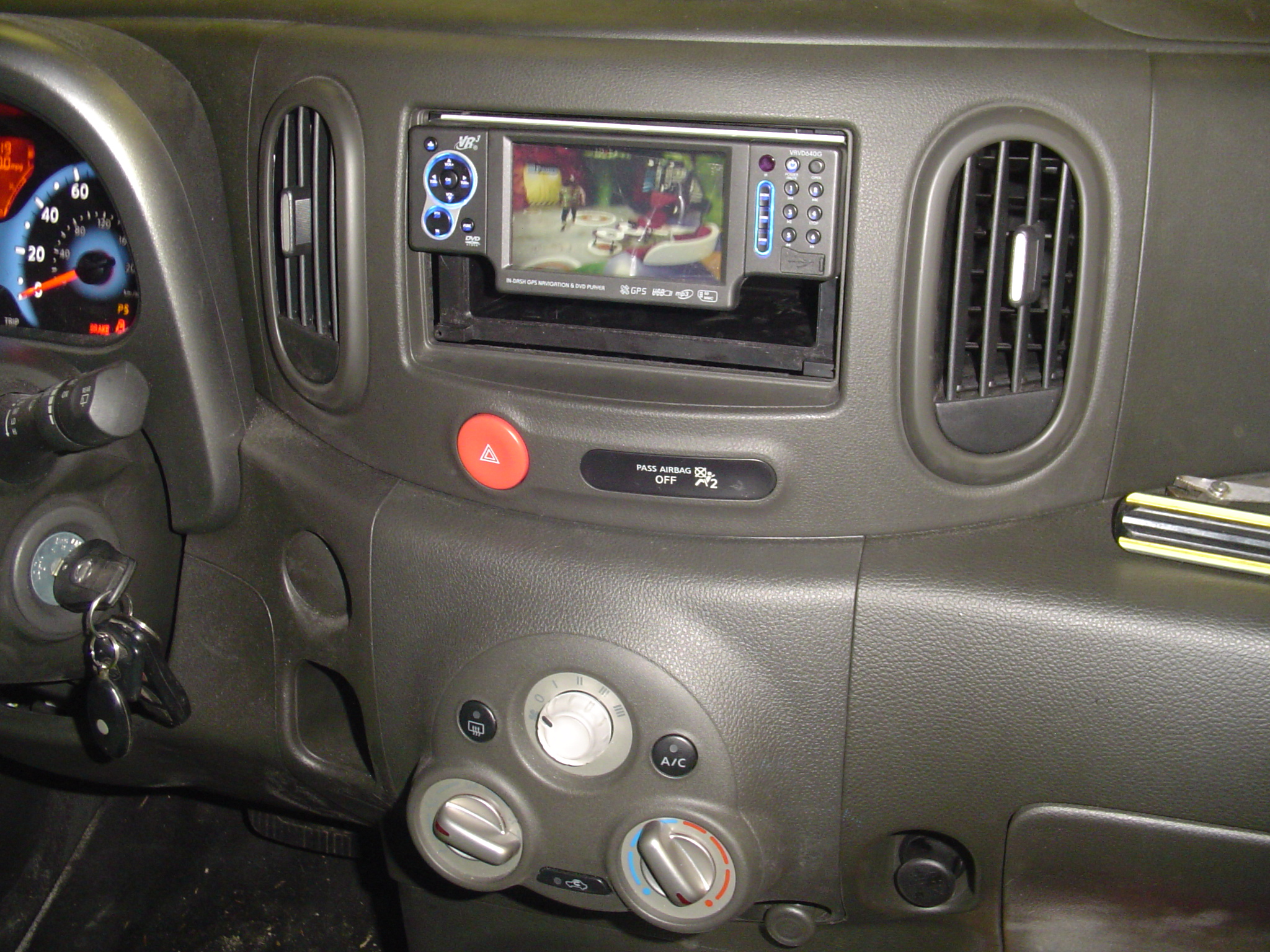 Due to differences in aftermarket radios, this is a general guide. It is also possible that the aftermarket radios might not fit your vehicle perfectly. Unfortunately, the radio shown in this guide is one that did not have a perfect fit. It included a extra plastic facet that circles the radio, causing us not to be able to use the flush mounting plate to fill in the gap below the radio. You may need to improvise a bit in your install.